Iran slams Swedish government over Hamid Nouri case
January 13, 2023 - 22:55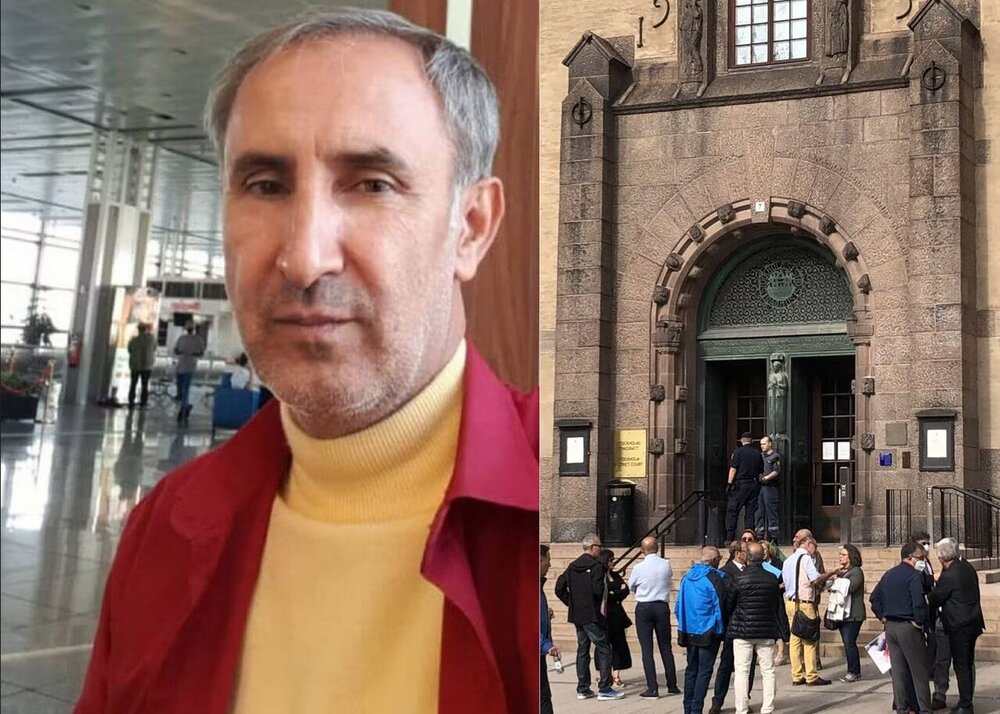 TEHRAN- The Swedish government has been denounced for violating human rights in relation to Iranian national Hamid Nouri by the deputy chief for international affairs of the Iranian Judiciary and secretary general of Iran's High Council for Human Rights.
Speaking to national TV on Thursday, Kazem Gharibabadi stressed that the Swedish government presents itself as a defender of human rights, despite the fact that it often violates those rights.
Given Hamid Nouri's situation in Sweden, Gharibabadi stated that the Stockholm government and judiciary had continuously violated Nouri's rights in many ways, from the beginning of his detention through the trial and issuing of a decision against him.
Hamid Nouri had not seen a fair trial and had been denied communication with his family for a considerable amount of time, Iran's human rights chief added.
He also mentioned how harsh his jail circumstances are and how Iranian citizen has been severely restricted in his ability to choose a lawyer.
Gharibabadi mentioned the lengthy process of indicting Nouri, which took more than a year, and said that the Swedish legal system had no evidence against the Iranian citizen.
Following Nouri's conviction and appeal, the Swedish legal system dismissed some of the lawyers he had brought and urged him to introduce additional lawyers, he added.
It is regrettable that the timing of the Swedish legal system to handle this issue is also unjust, given that Sweden purports to uphold human rights yet has rejected Nouri's lawyers on a variety of grounds, he remarked.
Iran's human rights chief emphasized that Nouri has not broken any laws and is an innocent man being held in Swedish jails.
The Swedish government should free Nouri as soon as possible and compensate him for his losses, he suggested.
Nouri said in an audio recording from a few months ago that he had been subjected to torture while in detention and that, despite having eye problem, he had been denied medical attention.
Approximately 60 members of the terrorist MKO group testified in front of a Swedish court, claiming that Nouri formerly worked as a prison guard nearly forty years ago.
None of the witnesses were permitted to testify in favor of the Iranian citizen in the court.
Nouri has been in detention in Sweden since October 2019.
During portions of his detention, he was held in solitary confinement and denied the ability to select a lawyer, communicate with or see his family, meet the alleged witnesses, or even seek medical attention.