Female entrepreneurs create jobs for women heads of households
March 29, 2023 - 11:8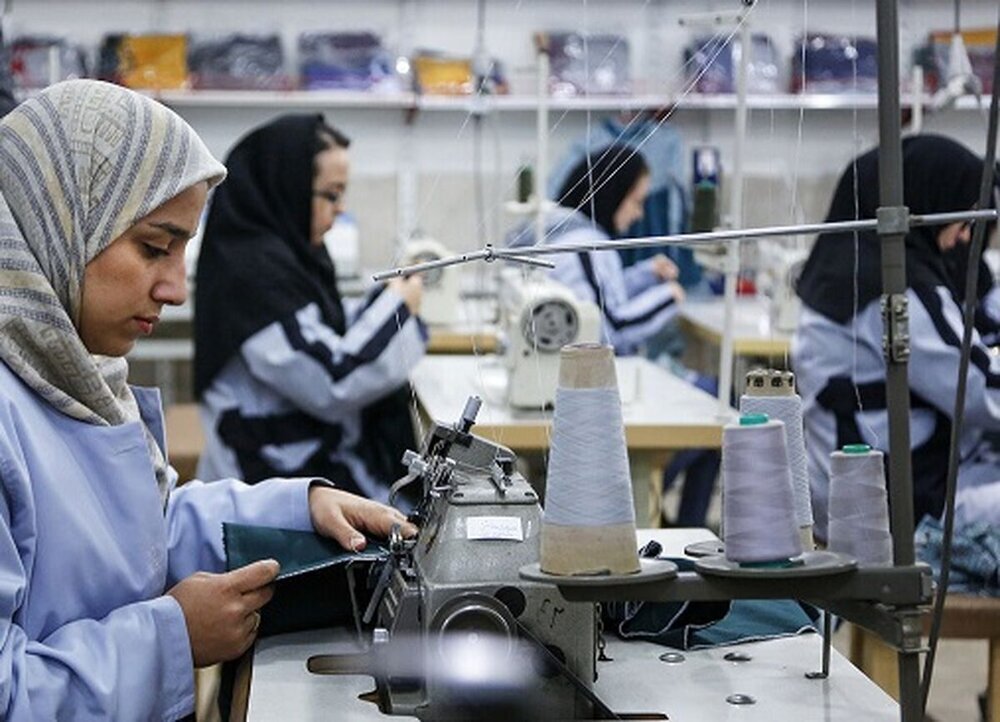 TEHRAN - More than 3,000 women heads of households have been employed under the supervision of female entrepreneurs, Ensieh Khazali, the vice president for women and family affairs, has said.
With the help of female entrepreneurs, it is possible to prevent some social harm to female heads of households, ISNA quoted Khazali as saying.
Also, female entrepreneurs are committed to supplying raw materials to women heads of households, she added.
The National Headquarters for Women and Family Affairs has approved six plans to support families and empower women and improve their status in society.
The formation of a loan guarantee fund for women heads of households was one of the plans of the National Headquarters for Women and Family Affairs.
According to official statistics, there are 3.5 million female heads of households, but according to unofficial statistics, the figure reaches more than 6 million.
The government has prioritized such families for targeting socio-economic support.
The Vice Presidency for Women and Family Affairs has released a report on the achievements of women after the 1979 Islamic Revolution in 7 areas of "education", "health", "employment and entrepreneurship", "media", "sports", "decision-making", and "environment, climate, and crises".
In the field of education, the share of women in university faculty members has increased by 33.3 percent, and in medical sciences universities by 34 percent. Also, the number of female students in the country's universities has increased by 56 percent, according to the report.
Also, illiteracy among women and girls has been nearly eradicated as the literacy rate reached 99.3 percent and the ratio of female to male students has increased by 28 percent.
The report also says that after the Islamic Revolution until the past Iranian calendar year (March 2021-March 2022), more than 9,500 female authors and 840 female publishers were active in the country.
In the field of employment and entrepreneurship, 4,200 rural women's credit funds have been operating. Also, 2,390 women work as members of the board of directors of knowledge-based companies.
According to this report, there are 16,111 sports clubs for women in the country, and 3,302 medals have been won by female athletes in recent world events.
Moreover, 70 women have been presidents of sports committees at the provincial level, and 51 women have been presidents and heads of sports federations. Also, 88,366 women referees have participated in national and international competitions, and Iranian women have worked in 97 international seats in world sports federations.
In the field of media, the participation rate of women in the field of information technology has reached 5.31 percent, 903 women filmmakers have worked in the field of cinema and 2000 women specialists have worked behind the scenes.
Also, 114 national awards and 128 international awards have been won by female filmmakers in prominent festivals.
MG