By Sadegh Fereydounabadi
TikTok and the myth of online freedom in U.S.
April 4, 2023 - 20:37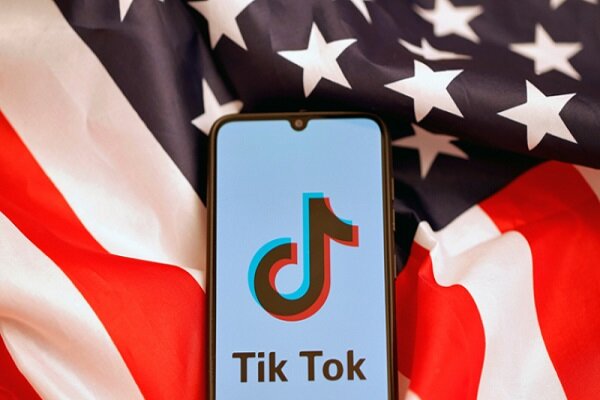 TEHRAN – Despite its apparent championing of freedom of expression, the United States has moved to rein in the Chinese TikTok application's popularity among American users.
The U.S. is in position of almost all internationally popular social media platforms such as Instagram, Twitter, Facebook, etc. And every time a country complains about the lawlessness of U.S.-owned platforms, Washington vilifies that country under the banner of promoting freedom of expression.
The American platforms often accept no national requests for oversight or regulation and continue to demand to operate globally without the slightest surveillance. That led many countries all over the world, including Iran, to put restrictions on access to certain platforms that played a role in spreading disinformation and lies during the Mahsa Amini protests.
During the unrest, Iran faced a huge amount of incitement to violence on social media, which prompted the Iranian government to restrict access to the Internet. When Internet restriction were eased, incitement continued unabated, something that pushed Iran to permanently ban some of the popular social media platforms, namely Instagram and WhatsApp, both owned by the U.S.
While Iran introduced the restrictions for security reasons, the U.S. criticized Iran and accused it of limiting freedom of expression. Under this pretext, the Biden administration issued a license allowing American tech giants to export communication tools to Iran. Starlink devices were smuggled into Iran in the wake of the U.S. licensing.
The U.S., however, applies restrictive measures to the few foreign-owned platforms that operate in the country. The current controversy over TikTok in the U.S. is a case in point. Nearly two-and-a-half years, the Trump administration threatened to ban the Chinese app. And the Biden administration is pursuing the same goal. TikTok acknowledged to CNN in March that federal officials are demanding the app's Chinese owners sell their stake in the social media platform, or risk facing a U.S. ban of the app.
According to CNN, the new directive comes from the multiagency Committee on Foreign Investment in the United States (CFIUS), following years of negotiations between TikTok and the government body. (CFIUS is the same group that previously forced a sale of LGBTQ dating app Grindr from Chinese ownership back in 2019.)
On March 23, TikTok CEO Shou Zi Chew attended a Congress testimony that resulted in many users make fun of the questions raised by U.S. lawmakers.
"There needs to be an age limit in Congress," one caption by user @rachelhannahh said about a clip of Rep. Buddy Carter, who represents Georgia's 1st district, asking Chew whether the app tracks pupil dilation as a form of facial recognition to drive algorithms, according to CNN.
Chew responded by saying the app does not use body, face or voice data to identify users, and the only face data the app collects is for "filters to have sunglasses on your face."
"Why do you need to know where the eyes are if you're not seeing if they're dilated?" Carter then asked, resulting in a barrage of comments ridiculing the congressman's questions.
American officials are concerned about the popularity of a Chinese app among the American people despite the fact that the app does not share data of its users with the Chinese government. Over five hours of testimony, Chew repeatedly denied the app shares data or has connections with the Chinese Communist Party and argued the platform was doing everything to ensure safety for its 150 million American users, according to Reuters.
Chew said TikTok for more than two years has been "building what amounts to a firewall to seal off protected U.S. user data from unauthorized foreign access. The bottom line is this: American data stored on American soil, by an American company, overseen by American personnel," Chew said.
American media said that the "interrogation" of TikTok's CEO revealed that the problem is not TikTok, but Congress. "Attempts by Chew, a 40-year-old former Goldman Sachs banker, to elaborate on TikTok's business practices were frequently interrupted, and his requests to remark on matters supposedly of considerable interest to members of Congress were blocked and occasionally ignored. These opportunities to get the CEO on record, while under oath, were repeatedly blown in the name of expediency and for mostly theatrical reasons. Chew, in contrast, was the portrait of patience, even when he was being talked over. Even when some lawmakers began asking and, without pause, answering their own questions," wrote the American magazine Wired.
Despite Chew's clarity, American lawmakers are pushing for a ban of the app. Some 20 U.S. senators - 10 Democrats and 10 Republicans - have backed bipartisan legislation giving President Joe Biden's administration a path to ban TikTok, and the app's fate has added a new element to tensions between Washington and Beijing, according to Reuters.
In March, U.S. senators introduced a bill called Restricting the Emergence of Security Threats that Risk Information and Communications Technology Act or the RESTRICT Act, which requires federal actions to identify and mitigate foreign threats to information and communications technology (ICT) products and services (e.g., social media applications). It also establishes civil and criminal penalties for violations under the bill.
According to the bill, the U.S. Department of Commerce must identify, deter, disrupt, prevent, prohibit, investigate, and mitigate transactions involving ICT products and services (1) in which any foreign adversary (such as China) has any interest, and (2) that pose an undue or unacceptable risk to U.S. national security or the safety of U.S. persons.
Other Western states have taken similar measures in restricting foreign platforms. For example, Italy has become the first Western country to ban ChatGPT, the popular artificial intelligence chatbot from U.S. startup OpenAI.
The German government is also using an artificial intelligence system to scan websites and messaging apps for improper content, and their creators will face fines and possible prison sentences.
And most recently, Australia banned the use of TikTok on government devices.