Yemenis say they seek 'honorable peace'
Sanaa 'optimistic' about Oman's mediation in Yemen-Saudi peace talks
April 12, 2023 - 14:20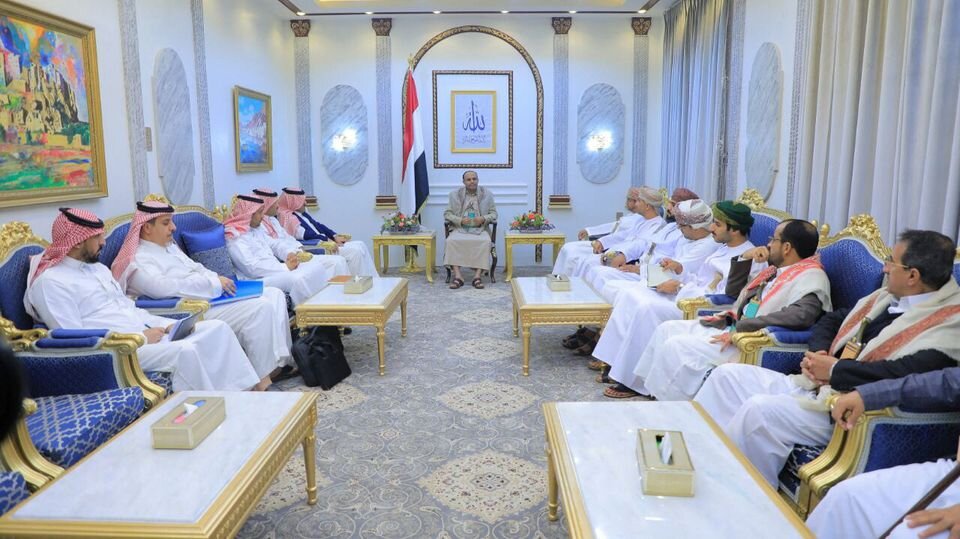 TEHRAN - An Ansarullah member has praised Oman for efforts to close the gaps between the Yemenis and Saudi Arabia, saying Sanaa is "optimistic" about the prospects of Muscat's role to broker peace between the two sides after eight years of war.
In posts on his Twitter account on Tuesday, Ali al-Qhoom, a member of Ansarullah's political bureau, said that the Oman-mediated consultations with a Saudi delegation are going on swiftly.
"We are optimistic about the progress and success in the efforts made by the Sultanate of Oman," he added, appreciating the visits by Saudi and Omani delegations to Sana'a and their engagement in constructive talks to restore peace and good neighborliness in Yemen.
Qhoom also noted that the Sana'a government's door is open for peace and that its priorities include resolving humanitarian cases, halting the Saudi-led war, lifting a siege imposed by Riyadh, ending the foreign occupation of Yemen, releasing prisoners, and reconstructing the war-stricken country.
The Omani team is making great endeavors to establish convergence between Sana'a and Riyadh and materialize the Yemenis' aspiration for an end to the aggression and blockade as well as reparations and the expulsion of foreign mercenaries.
On Saturday, Saudi and Omani delegations arrived in the Yemeni capital, where they started talks with Ansarullah officials to reach a permanent ceasefire deal.
They met with the chairman of Yemen's Supreme Political Council, Mahdi Al-Mashat, who reiterated Ansarullah's pursuit of an "honorable peace" along with the Yemenis' "freedom and independence."
Oman started mediation talks between Ansarullah and Saudi on Sunday.
The visit indicates progress in the Oman-mediated consultations between Riyadh and Sanaa, which run in parallel to UN peace efforts. The peace initiatives have gained momentum after Saudi Arabia and Iran agreed to re-establish ties in a deal brokered by China.
Oman, which shares borders with Yemen, has been trying for years to bridge differences between Yemen's warring parties.
The envoys, who landed late on Saturday, met Al-Mashat, in Sanaa's presidential palace, the Ansarullah news agency SABA reported.
President Al-Mashat reiterated the position that it seeks an "honorable peace" and that the Yemeni people aspire to "freedom and independence", SABA said, Reuters reported.
Both sides will negotiate ending hostilities and the lifting of the Saudi-led blockade on Yemeni ports, it added.
Sources have told Reuters that the Saudi- Ansarullah talks are focused on a full reopening of Ansarullah-controlled ports and the Sanaa airport, payment of wages for public servants, rebuilding efforts and a timeline for foreign forces to exit the country.
Yemen's war is seen as one of several proxy battles between Iran and Saudi Arabia. The Houthis, aligned with Iran, ousted a Saudi-backed government from Sanaa in late 2014, and have de facto control of north Yemen, saying they are rising up against a corrupt system and foreign aggression.
The conflict in Yemen, which began in March 2005, has killed tens of thousands and left 80% of Yemen's population dependent on humanitarian aid.