IRGC conducts naval parades in solidarity with Palestinians
April 14, 2023 - 21:3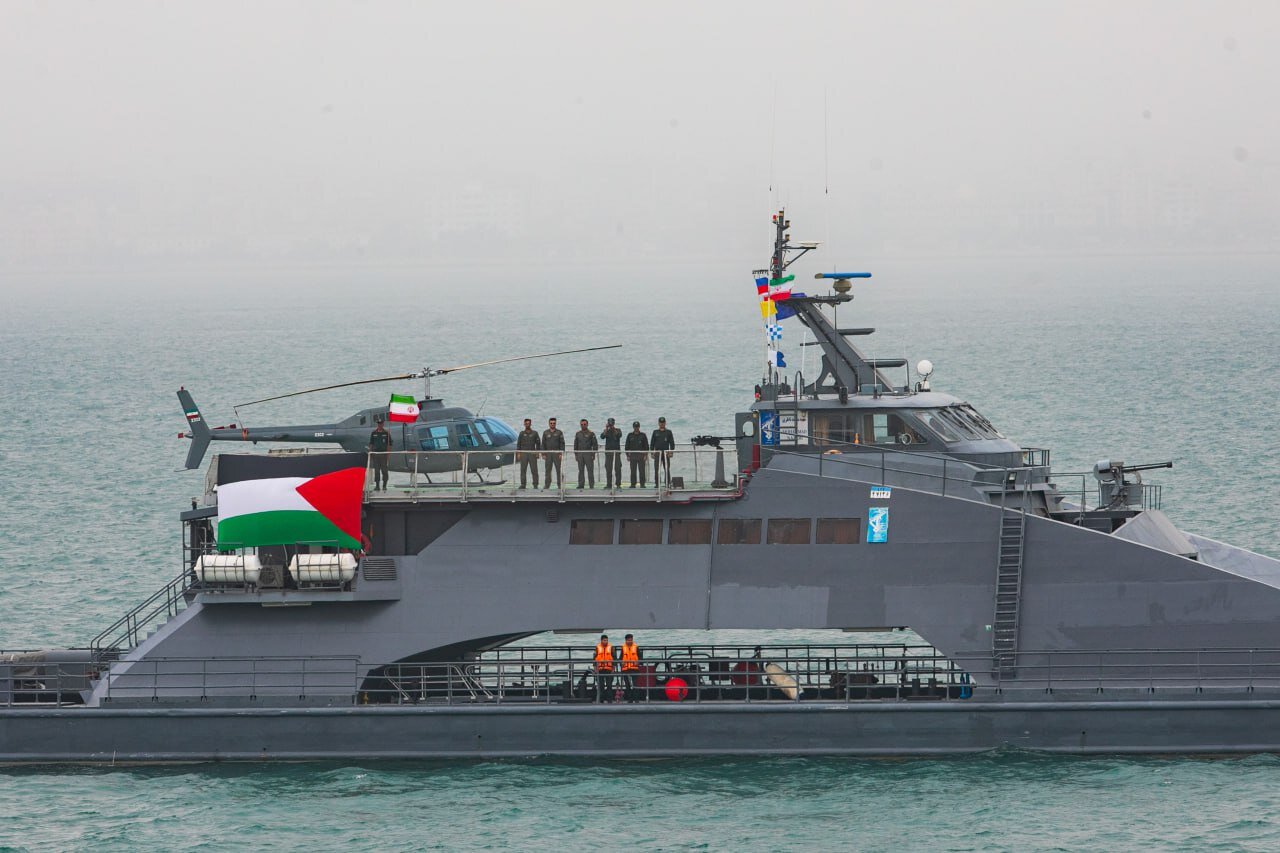 TEHRAN- The Islamic Revolution Guards Corps (IRGC) Navy on Thursday held maritime parades in Iran's northern and southern territorial waters in order to express its unwavering support for the Palestinian people and denounce the Israeli regime's heinous and brutal crimes against the oppressed nation.
Rear Admiral Alireza Tangsiri, commander of the IRGC Navy, said the sailors were participating in drills in the Persian Gulf, the Caspian Sea, and the Sea of Oman to demonstrate support for the Palestinian people.
He added parades were taking place concurrently at a number of ports around the Muslim world, including Syria, Lebanon, Yemen, Iraq, and elsewhere in East Asia.
More than 2,700 IRGC Navy boats were participating in the parades to show solidarity for the Palestinian cause and the Intifada, according to Admiral Tangsiri.
He went on to say, "Today, supporters of Palestine are flying the Palestinian national flag in 120 different nations. The flag of the oppressed Palestinians is being raised even by citizens of British and European nations. Even though Palestine and the Palestinians are under pressure, they remain resilient because they have relationship with God."
"The level of public solidarity for these downtrodden people is extraordinary," he noted.
The commander highlighted that the parades send a message to the child-killing Tel Aviv regime that the suffering Palestinians are not alone, and that the honor of supporting them grows with each passing year.
The Israeli regime has put stringent limitations on Palestinians' access to and exit from the gates of the Al-Aqsa Mosque ever since the beginning of the holy month of Ramadan.
Israeli settlers continue their regular invasions and provocative acts at the holy site despite the escalating hostilities with Palestinian worshippers.
Resistance groups have sworn to fight the Tel Aviv regime on several fronts, including in Gaza and other places.