New Fateh-class submarines to join Iranian Navy fleet
April 26, 2023 - 20:55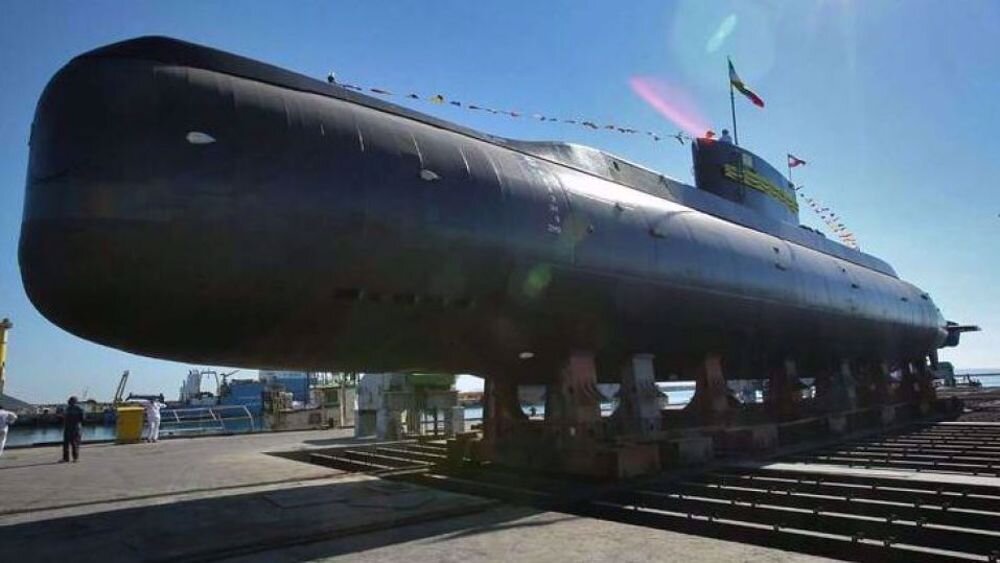 TEHRAN - Two new models of domestically produced Fateh-class submarines will soon join the Iranian Navy fleet, Navy Commander Rear Admiral Shahram Irani said on Tuesday, highlighting the Iranian Army's most recent accomplishments and efforts to fortify its naval forces.
The admiral also said that the submarines will soon be included into the nation's naval fleet.
Referring to the new characteristics and capabilities of the new submarines, Fateh-2 and Fateh-3, Irani went on to say, "Today, they are equipped with dual-purpose and home-made torpedoes, and all their test launches have been successful."
In other parts of his remarks, Irani stated that the Navy will soon inform Iranians of an extremely good news on a "unique achievement".
The 600-ton Fateh is a semi-heavy submarine with cutting-edge armament, including torpedoes and naval mines.
Additionally, Fateh is equipped with a guided missile system and a sophisticated sonic radar system that can see hostile warships.
It has a nearly five-week operating range at depths of more than 200 meters.
Iran's advanced submarines of various classes, including Ghadir, Qaem, Nahang, Tareq, and Sina, have all been launched thus far.
In order to provide security for commercial ships and tankers, Iran's navy has recently strengthened its presence in international waterways.
Throughout its missions in international seas, the Navy has been able to thwart a number of attacks against Iranian and foreign tankers.
Iran collects "fingerprints" of hostile warplanes, electronic warfare systems
The chief executive of Iran Electronics Industries (IEI) also said on Tuesday that Iran has digital fingerprints of the enemy's electronic military hardware.
Brigadier General Amir Rastegari noted that Iranian troops are employing technology allowing them to identify all electromagnetic wave dimensions emitted by enemy fighter planes and launch targeted attacks against them.