Foreign Ministry says Iran's military program is solely "defensive and deterrent
Iran advises U.S. to let 'positive' course in the region proceed calmly
April 23, 2023 - 21:29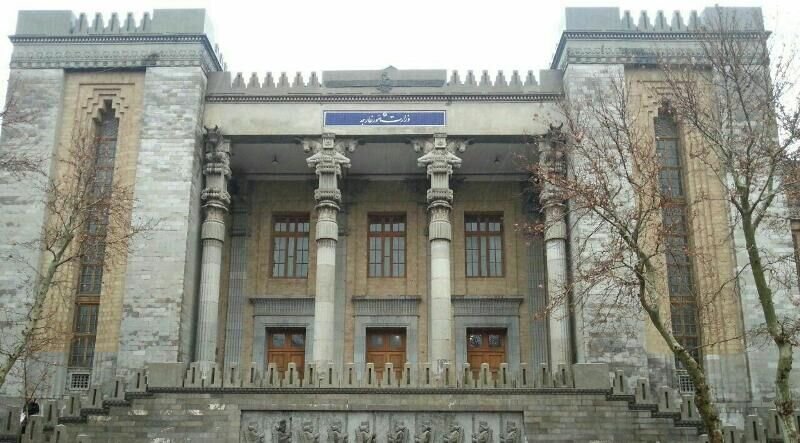 TEHRAN - Iran's Foreign Ministry spokesman Nasser Kanaani on Sunday responded to the U.S. secretary of state's remarks regarding Iran's military program, saying such statement are in line with the "Iranophobia" project and fomenting "discord" among regional countries.
In a tweet on Thursday, Antony Blinken had said that Washington is firmly committed to disrupting Iran's military procurement activities.
"We are firmly committed to disrupting Iran's military procurement activities," Blinken wrote.
Kanaani said the "provocative remarks of the U.S. secretary of state about Iran's military program are merely aimed at finding markets for American weapons through fomenting the failed project of Iranophobia and fomenting discord among regional countries."
Contrary to Blinken's "indiscreet" remarks, Kanaani said, the Islamic Republic has always been insisting on "dialogue" and "regional cooperation" with neighbors to meet the "security and interests of the countries in the region" without the intervention of foreigners.
"The positive developments" in the region are in line with this policy, the Iranian Foreign Ministry spokesman remarked.
He added Iran's military program is solely "defensive and deterrent" and is not directed against any country that would not consider aggression against the Islamic Republic.
Reminding Washington that its "reckless and wrong policies" over the last decades have been the source of insecurity, instability and war" in the region, the spokesman advised the U.S. to stop its "wrong, meddlesome and irresponsible approaches" toward the regional countries and let stability and tranquility to continue its course with the cooperation of all countries in the region.
Kanaani was referring to the opening of a new chapter in the region which started with the exchange of ambassadors between Iran and the United Arab Emirates and diplomatic efforts by Tehran and Riyadh to reopen their embassies coupled with dialogue between Saudi Arabia and Yemen to end the eight-year war and normalization of relations between Arab countries with Syria after more than a decade.