By Javad Mirgaloubayat
Oman's 2040 vision & security in the region
May 10, 2023 - 23:25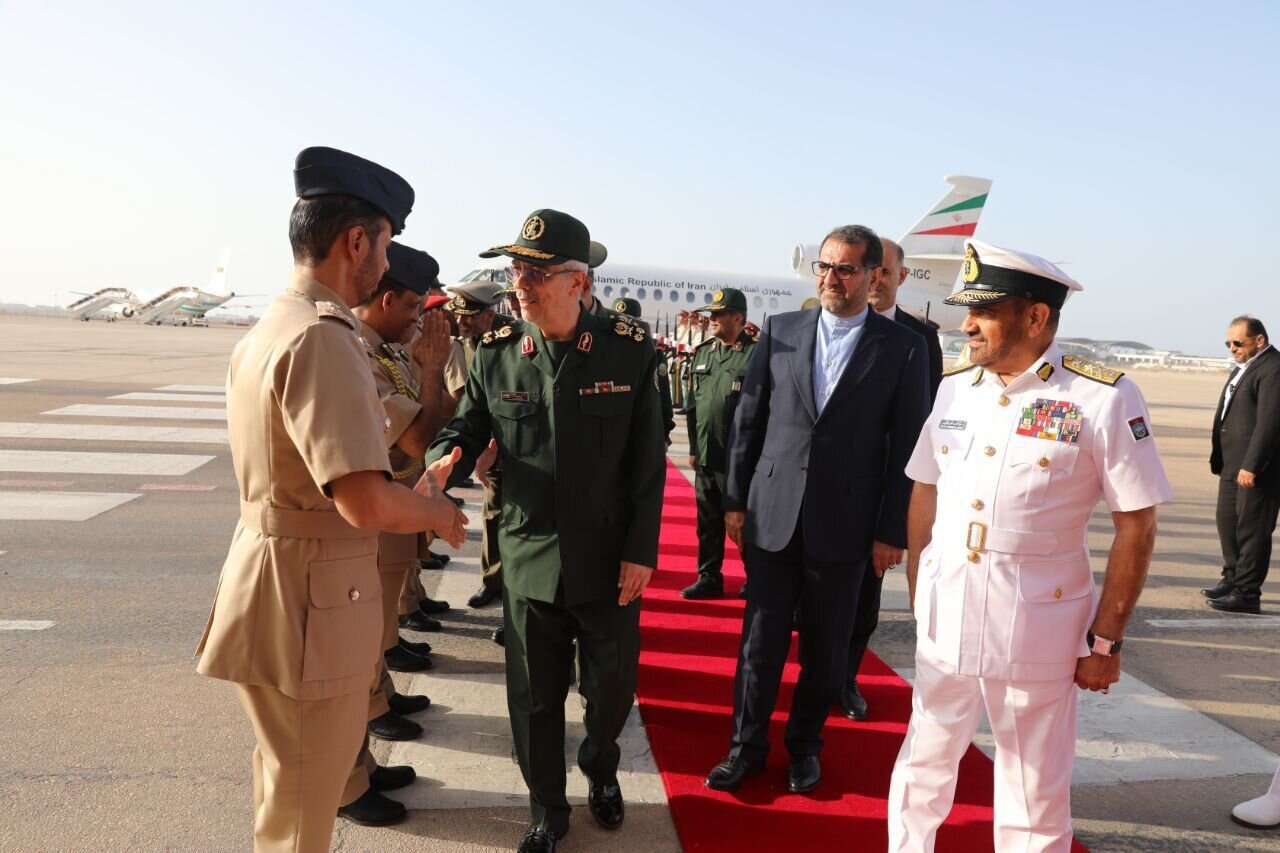 During his trip to Oman, Major General Baqeri, the Chief of Staff of the Iranian Armed Forces, was met with an unprecedented welcome by the Omani officials. Baqeri had a meeting with Sultan Haitham bin Tariq during this important visit.
Baqeri and his accompanying delegation also held important meetings with other high-ranking Omani officials. It can be said that the reception for Baqeri and the level of his meetings in Oman were higher than any non-presidential official since the Islamic Revolution. The warm reception he received indicated the importance of Iran.
The trip took place while two Omani ministers of communications and transportation, as well as trade, were in Iran during Baqeri's stay in Oman, and several Iranian foreign ministry officials also visited Oman to follow up on Oman's initiative for nuclear negotiations.
It seems that Baqeri's trip was in line with the Islamic Republic's principled policies in the region, which is to ensure regional security by regional countries - a policy that is consistent with Oman's rational policies for sustainable peace in the region - an issue that Baqeri emphasized during his meeting with Sultan Haitham and relevant officials and was met with Oman's welcome.
Sultan Haitham stated: "The level of cooperation between our armed forces must be elevated in various defense and military areas... The presence of Omani naval forces for international exercises in Iran can enhance this cooperation... The security of the Strait of Hormuz and the Sea of Oman can be ensured by regional countries."
The trip of Sardar Baqeri can also be analyzed in the context of relief in regional tension. The reconciliation between Iran and Saudi Arabia and the role of China in the region have led regional countries to conclude that the era of Western domination over the region is coming to an end and that regional issues can be addressed without Western interference and unstable Western security.
The ceasefire in Yemen, Syria's return to the Arab League, and the resolution of other regional issues have shown that regional actors, including Iran, have something to say. Omani statesmen have realized well that sustainable peace in the region will be a fragile one without native security.
Peace is one of Oman's fundamental policies in foreign policy. On the other hand, Oman needs peace and prosperity in the region to achieve its 2040 development vision, which cannot be achieved without peacebuilding and regional security.