Iraq committed to drive out anti-Iran terrorists, IRGC commander says
May 21, 2023 - 20:34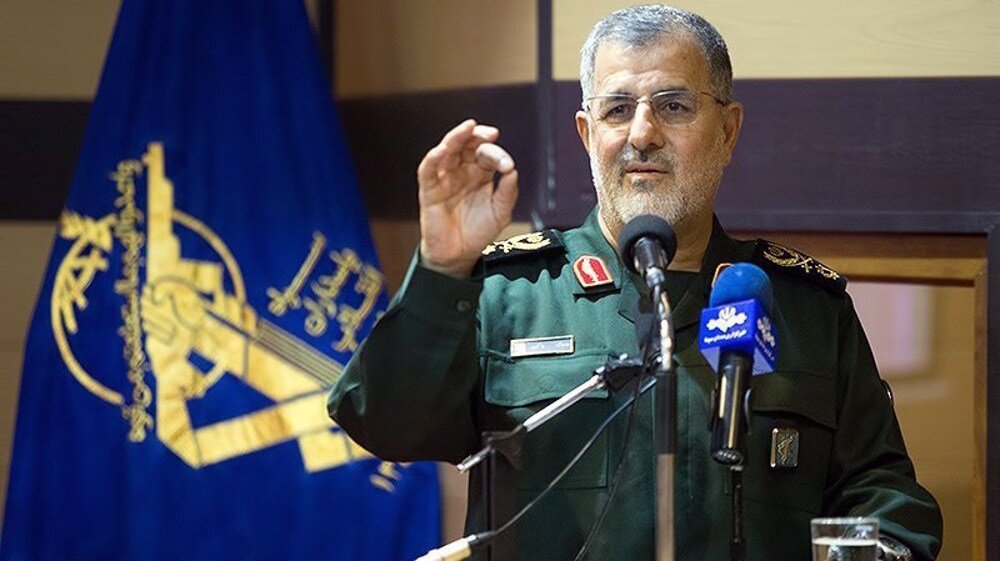 TEHRAN- A senior commander of the Islamic Revolution Guards Corps (IRGC) has said Iraq has made a commitment to disarm and drive out anti-Iranian militants operating in the semi-autonomous Kurdistan region.
"We are waiting for the Iraqi government to keep its promises, and we have given them a chance to get rid of the terrorists. Otherwise, and if nothing is done, the IRGC strikes would continue," Brigadier General Mohammad Pakpour, commander of the IRGC Ground Force, stated on Saturday.
When asked by Tasnim if there is a limit in months or days, the general responded that the Iraqi government itself is aware of the time limit.
The IRGC has conducted a number of airstrikes on the terrorists' hideouts in Iraqi Kurdistan since September 24, 2022.
The IRGC has demanded the Kurdistan autonomous region and the Iraqi central government to fulfill their obligations to Iran and take the crucial steps to safeguard the border.
On November 21, 2022, the IRGC conducted missile and drone strikes on anti-Iran separatist strongholds in northern Iraq.
The notorious "Democratic Party of Iranian Kurdistan" (PDKI) and the Komala Party were the targets of the strikes in northern Iraqi Kurdistan.
During one strike, four missiles were fired at a PDKI position in village of Koy Sanjaq in Erbil Province. Another strike involved kamikaze drones that crashed into a different group camp close to the town of Baharka.
Kamikaze drones attacked Komala-related sites simultaneously in two areas close to the city of Sulaymaniyah.
The strikes reportedly activated warning sirens at the U.S. Consulate in Erbil, according to Iraqi sources.
Local Kurdish reports highlighted that up to 26 members of the terrorist organizations were killed in the strikes.