Book on Gen. Soleimani's role in dismantling ISIS published in Malaysia
May 26, 2023 - 17:48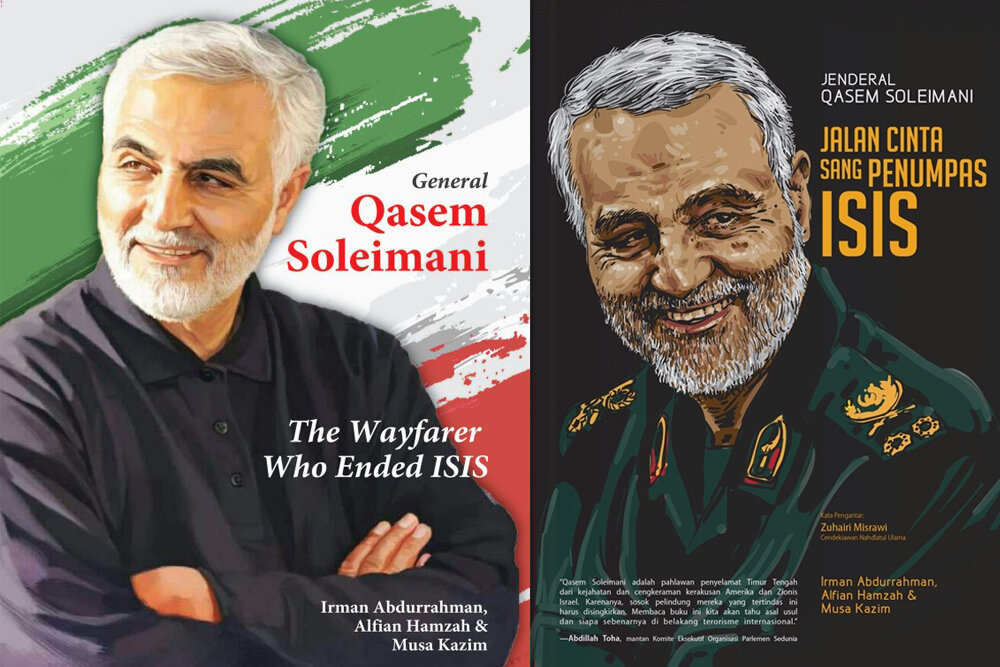 TEHRAN – A book illustrating General Qassem Soleimani's key role in demolishing the ISIS terrorist group has been published in Malay in Malaysia.
"General Qasem Soleimani: The Wayfarer Who Ended ISIS" has been authored by Alfian Hamzah, Irman Abdurahman and Musa Kazim at the Other Press Sdn Bhd, a publisher in Petaling Jaya.
General Qassem Soleimani, who was the chief of IRGC Quds Force, was assassinated during a U.S. airstrike in Baghdad on January 3, 2020.
An English edition of the book has also been published by the Other Press Sdn Bhd.
The English edition also carries a foreword by Zuhairi Misrawi, an Indonesian writer who first gained public notice as a young intellectual at Nahdlatul Ulama, and a traditionalist member of the Sunni Islam group in Indonesia.
He said that Soleimani is a personality who is needed to be known and followed.
In a note printed on the back cover, the publisher wrote, "Universally respected by friends and foes alike, the 'shadow commander' of Iran's secretive Quds special forces was the face of armed resistance in defeating ISIS and in reshaping the Middle East."
"For ceaselessly thwarting their ambitions, schemes and conspiracies, the United States and its allies regarded him as an 'evil genius.' Obfuscation and bifurcation are critical tools of subjugation in the post-truth world, especially in the tumultuous region where seeds of discord, grips of greed, and tentacles of tyranny hide under the cry for liberty and in the guise of democracy. And yet, should the long agonizing history of the Middle East be able to provide counsel and clarity, an entirely different picture may emerge of a thoroughly selfless multifaceted "commander of the hearts" who resisted oppression, fought against injustice, and was purely devoted to the ideals of the Islamic revolution.
"General Qasem Soleimani was an embodiment of the notion of a complete person — a renowned strategist, an astute charismatic revolutionary, and a spiritual wayfarer whose life incessantly bore witness to divine love.
"This book is an invitation to think critically and conscientiously on the complex inextricable interplay of actors, structures, and powers of the interminable conflicts and enduring catastrophe in the Middle East. But more importantly, it is an attempt in all modesty to do justice to the distorted portrayal of the general and to present particular aspects of Soleimani — his genius, his humanity, and his path of love."
Photo: A combination photo shows the front covers of the Malay and English editions of "General Qasem Soleimani: The Wayfarer Who Ended ISIS".
MMS/YAW