By Javad Mirgaloubayat
Oman, a lifelong friend
May 26, 2023 - 21:25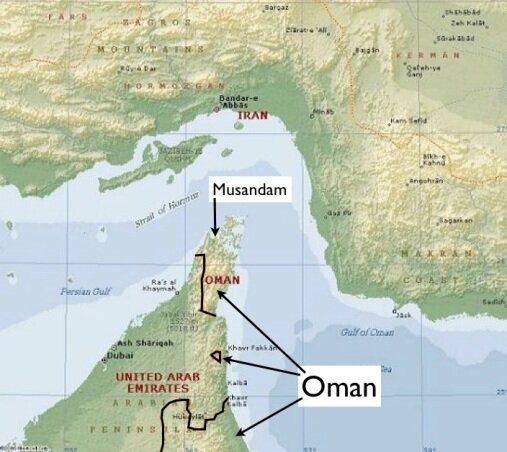 TEHRAN- Iran and Oman have interacted with each other throughout history due to their geographical proximity, and it can be said that the geopolitics of these two lands have led to friendship, unity, and cooperation rather than being a challenge between the two countries.
Geopolitics has been and will continue to be more influential than any other issue in international politics, and the relationship between Iran and Oman is no exception to this rule. As long as the geopolitics of these two lands exist, the relationship between Iran and Oman will be accompanied by friendship, cooperation, and positive interaction rather than being a challenge.
Today, in addition to geopolitics, another important factor is the political school of Sultan Qaboos, which has prevented Iran and Oman from ever facing challenges in the past half-century and led to a completely friendly and cooperative relationship during this time.
This political school has had such an impact on Oman that the new Sultan of Oman also recognizes himself as belonging to this political school and will not act outside it.
Sultan Haitham bin Tarik, the cousin of the late Sultan Qaboos bin Said, ascended to the throne with a direct mandate from Sultan Qaboos. This shows Haitham bin Tarik's intellectual kinship with his deceased cousin and is a clear testimony to the continuation of Oman's movement in the political school that has been dominant in this country for the past half-century.
With these explanations, it can be said that as long as the geopolitics of these two lands exist and as long as the political school of the past half-century in Oman is alive, Iran and Oman will not face any challenges with each other. Fortunately, the Crown Prince of Oman, His Majesty Sayyid Theyazin Bin Haitham Al Said, is also a successor to this school and if God blesses him with a long life, we will see the continuation of this rational policy in Oman.
At the time these lines are written, the political, economic, and social relationship between Iran and Oman is at its highest level throughout history. Trade exchanges between Iran and Oman set a new record in 2022, the visit by political and military officials between the two countries is more than ever before, and the airlines connecting different cities in Iran and Muscat and the presence of more than 20,000 Iranians in Oman are evidence of the deep bond between the Iranian and Omani communities. These connections are increasing and no signs of a threat to these relationships can be seen in the short or even long term.
Oman has not reduced its relationship with Iran even in the toughest sanctions conditions and has helped Iran in various political and economic cases. This shows that the two factors of geopolitics and the political school dominant in Oman are so powerful that foreign factors cannot disrupt this positive relationship between Iran and Oman.
In such an atmosphere, political, social, and economic elites of both countries should strive to strengthen these connections. Fortunately, the political will between the leaders of the two countries has provided a conducive environment for the presence of the private sector and non-governmental organizations, and the Iranian and Omani communities should appreciate these opportunities.