Tehran, Minsk sign economic roadmap to treble bilateral trade
May 8, 2016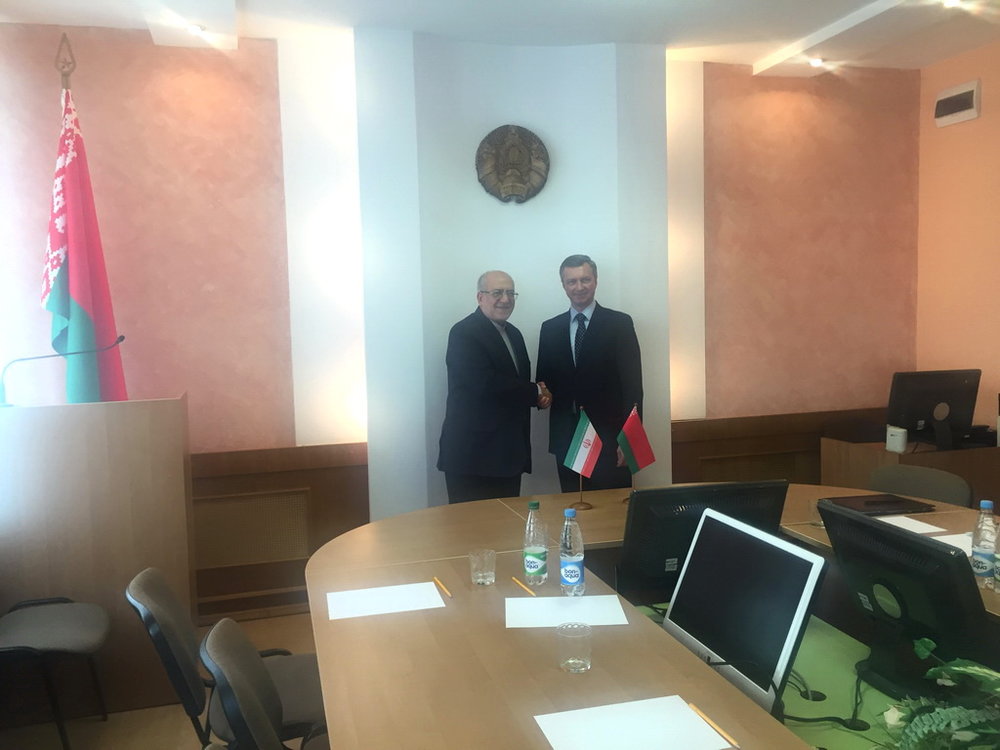 TEHRAN- During the 13th meeting of Iran-Belarus Joint Economic Committee held in Minsk, the two countries inked an economic cooperation roadmap for 2016-2017, according to which the economic interactions between the two sides will reach $250 million per annum, up from the current $75 million, IRNA reported.
The document was signed in the presence of Iranian Minister of Industry, Mining and Trade Mohammad-Reza Nematzadeh, who headed a 50-member delegation, and his Belarusian counterpart Vitaly Vovk.
"The two countries are duty-bound to pave the way for increasing the volume of common trade balance," Nematzadeh said.
In addition to boosting the bilateral trade and investments, the penned agreement seeks transfer of advanced technology, holding exhibitions, manufacturing of biosensors and microprocessors via nanotechnology for the medical industry and joint manufacturing of tractors.
"Bilateral trade will witness an upward trend in case Iran signs a preferential trade agreement with Eurasia region," the Iranian minister added.
Following the roadmap signing ceremony, Nematzadeh met the Belarusian Prime Minister Andrei Kobyakov, where the prime minister lamented about the current volume of common trade and called for enhancement of ties especially in Iran's post-sanction era.
Kobyakov put the volume of Belarusian companies' investments in Iran at $700 million and noted that both sides can take advantage of further investments.
In the 12th meeting of this committee, which was held in Tehran in March 2015, Ne'matzadeh announced that Belarus investors and private sector are keen to increase the level of their cooperation with Iran. "The two countries' governments are duty-bound to pave the way for increasing the volume of trade balance," he said.
HJ/MA