By Mahnaz Abdi
Iranian railways conditions foreign participation on technology transfer
June 15, 2016 - 18:46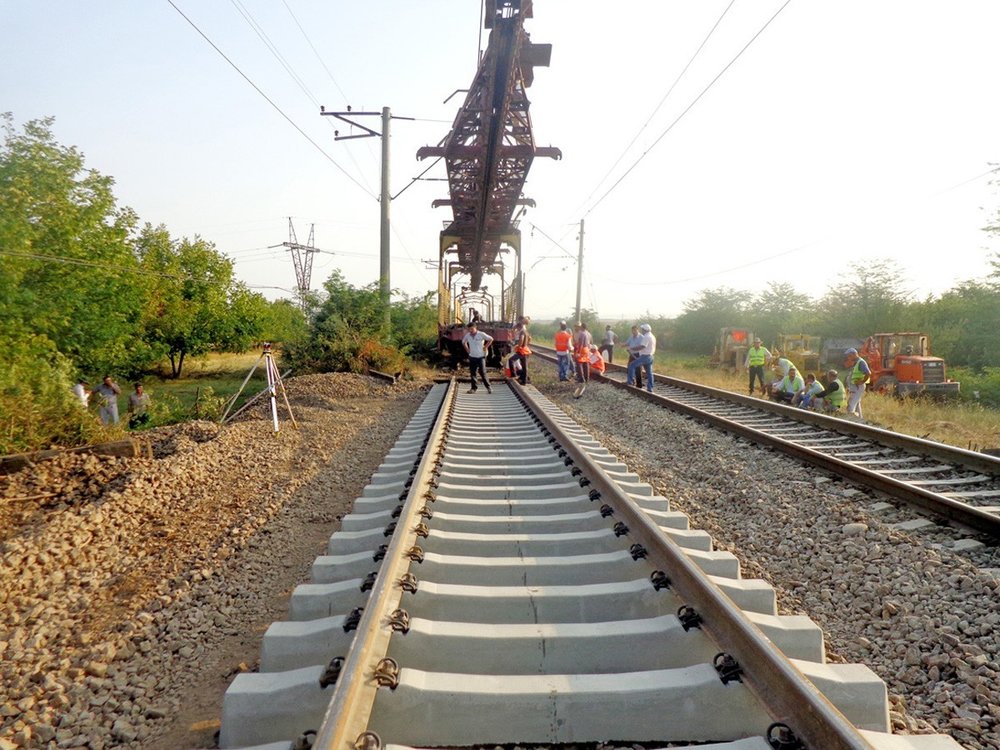 The participation of foreign companies in the implementation of Iranian railway projects is conditioned on transfer of technology, Saeid Mohammadzadeh, the deputy head of Islamic Republic of Iran Railways (IRIR) for technical and infrastructure affairs, told the Tehran Times on Wednesday.
The official said: "Since lifting of sanctions against the Islamic Republic, many foreign companies have shown high interest to make investment and participate in the implementation of technical and infrastructure projects in Iran's railways sector, while in each single case we have told them that any kind of participation requires transfer of know-how, in a way that they should make joint venture with an Iranian company for the manufacturing of required parts and components."
He mentioned transfer of technology the main focus of the IRIR in the attraction of foreign investment.
Mohammadzadeh further pointed to the megaproject of signaling Tehran-Mashhad railway and said, "The condition we have set for the Chinese (who finance the project) for the whole project is transfer of technology and it comes also true about the project of launching Tehran-Qom-Isfahan high-speed train."
'IRIR supports domestic manufacturers to achieve national sovereignty'
The Islamic Republic of Iran Railways gives any support to the domestic manufacturers for the manufacturing of railways' required parts, components and equipments in a bid to make the country sovereign in development of its railway transportation, Mohammadzadeh noted in a press conference on Wednesday.
"The country's policies of Resistance Economy require us to move toward development of railway transportation as the fuel consumption for transporting one ton of cargo via railway is one fifth that of the road," the official asserted.
Transportation through railway rose 100 percent in Iran over the past Iranian calendar year 1394 (March 2015-March 2016) from its previous year and also in 1393 from its preceding year, according to head of IRIR Mohsen Pour Seyed Aqaei.
'Railway renovation requires 40,000 tons of rails per annum'
Elsewhere in his remarks, Mohammadzadeh said renovation of railroads in Iran requires 40,000 tons of rails per annum.
He put the average lifespan of rails at 20-30 years in the world and said the figure is 25 years in Iran. "In this regard, each year we should renovate 400-500 kilometers of railroads in the country."
The official went on to say that for the moment, near 1400 kilometers of railways should be renovated in Iran, adding, "We have projects underway for laying tracks at 5,000 kilometers. About 930 kilometers are currently ready for track laying operation."