Tehran raps Riyadh for relentless airstrikes on Yemeni civilians 
September 24, 2016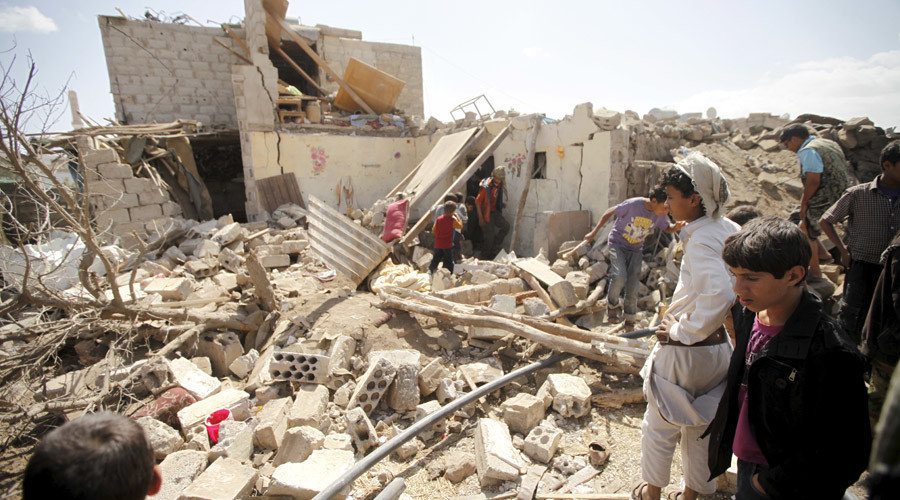 TEHRAN – The Iranian Foreign Ministry spokesman has condemned airstrikes on civilians in Yemen by the Saudi-led coalition, saying the international indifference to the atrocities and arm deals with the child killer regime have growingly emboldened the caliphate.    
The latest in a series of strikes on a residential neighborhood in the Red Sea port city of Hodeidah by Saudi warplanes on Wednesday left a dozen of unguarded Yemeni people, including children and women, dead and some more injured.
"It is unfortunate that the indifference of the international community and continuation of arms sales to Saudi Arabia have growingly emboldened the regime in its attacks on the oppressed and unguarded Yemeni people," said Bahram Qassemi.
In early September U.S. President Barack Obama's administration offered Saudi Arabia more than $115 billion in weapons, other military equipment and training, the most of any U.S. administration in the 71-year U.S.-Saudi alliance, a report seen by Reuters found.
The spokesman also lambasted the West for turning a blind eye to the Saudis' atrocities in Yemen, saying their silence makes them more disgusting in the eyes of the public opinion.
"There is no doubt that the meaningful silence of some European countries toward the killing of the innocent people and continuation of destructive arms sales to Saudi Arabia will increasingly make them more disgusting in the eyes of the public opinion."
Riyadh's invasion on Yemen, the poorest of Arab countries, has left hundreds of thousands of people killed and injured and millions displaced.
AK/PA