Tehran's policy is to unify Iraqis: Larijani
October 5, 2016 - 10:6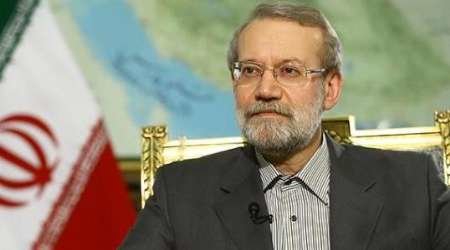 TEHRAN – The speaker of Iran's parliament has said that the policy of the Islamic Republic is to promote unity among Iraqi groups, including Shias, Sunnis, and Kurds.
During a meeting with head of Iraqi intelligence service Mostafa Kazemi on Tuesday, Larijani highlighted Iran's role in promoting unity in Iraq and defending the country's territorial integrity.
"Iraq can overcome current problems through unity and solidarity among all Iraqi groups," Larijani said.
He further said that Iran will always stand by the Iraqi people and government and is fully ready to offer any kind of assistance.
Pointed to the warm and brotherly relations between the two nations, he underlined the need for joint efforts to "overcome all the obstacles that Iraq is facing".
He also warned of the danger of Iraqi disintegration.
"Some leaders of Western countries believe that by dividing up other countries, they can overcome their own problems," Larijani said.
"But this idea is absolutely fallacious and we must vigorously defend Iraq's national unity and territorial integrity," he maintained.
The Majlis speaker added, "That experience proved that the situation would only get worse as a result of disintegration."
Larijani also praised the role of Iraqi intelligence service for building trust and promoting unity in Iraq.
MH/PA