India's Sept Iran oil imports doubled y/y: shipping data
October 14, 2016 - 19:7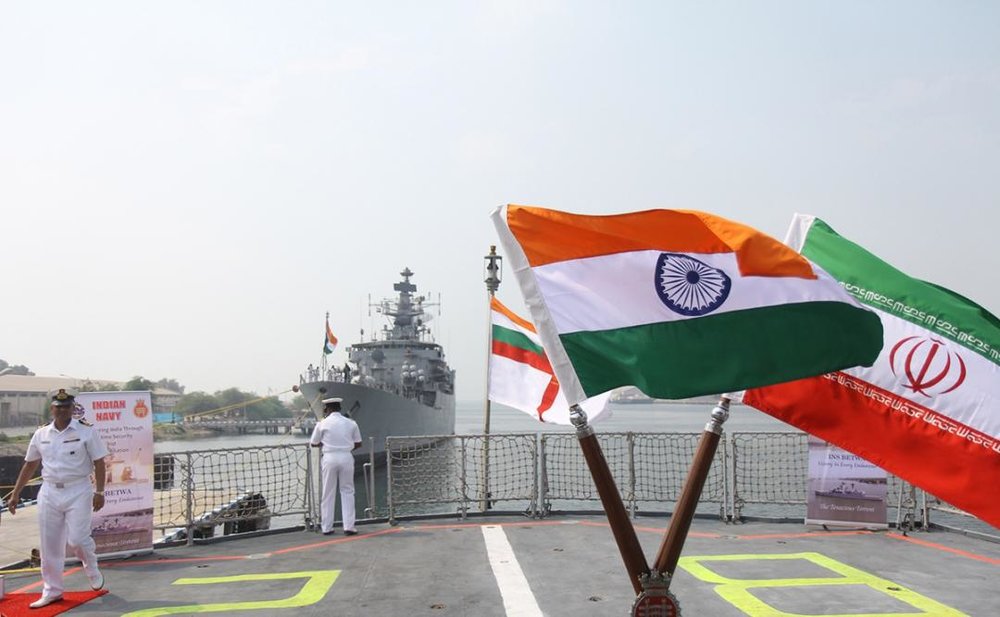 India, Iran's top customer after China, imported about 552,200 barrels per day (bpd) of oil from the Persian Gulf nation in September, more than double the same month a year ago following the end of sanctions targeting Tehran in January.
India's purchases of Iranian oil fell 4.1 percent in September, slipping from August when imports from Tehran hit their highest in at least 15 years, according to ship tracking data and a report compiled by Thomson Reuters Oil Research and Forecasts.
India's oil imports from Tehran in January-September grew 90.5 percent to an average 411,900 bpd oil, the data showed.
Iran has been boosting oil shipments to recoup market share ceded to rivals Saudi Arabia and Iraq.
The OPEC producer's total crude oil and condensate sales likely reached around 2.8 million barrels per day in September, two sources said, nearly matching a 2011 peak in shipments before sanctions were imposed.
Iran, along with Libya and Nigeria, is allowed to produce "at maximum levels that make sense" as part of any output limits in a surprise deal reached last week by the Organization of the Petroleum Exporting Countries (OPEC).
Under pressure from sanctions, New Delhi had curbed Iranian oil shipments, reducing Tehran's overall share of India's oil imports to 5.8 percent in the two fiscal years from April 2013, compared with about 11.3 percent before sanctions were imposed.
India's average Iranian oil imports in April-September, the first six months of India's financial year, rose nearly four-fifths to about 468,000 bpd, the data showed, with Tehran's share in overall purchases jumping to 11 percent, just below pre-sanction levels.
Average imports over the period were at their highest in at least 15 years, the data showed.
India, the world's third-biggest oil importer, shipped in a record about 4.47 million bpd oil in total in September, about 4.4 percent more than the previous month.
State-run Mangalore Refinery and Petrochemicals Ltd was the biggest importer of Iranian oil in September buying about 150,200 barrels per day, the data showed.
Essar Oil imported about 134,000 bpd followed by 131,000 bpd by Indian Oil Corp and 69,000 bpd by Reliance Industries Ltd. Hindustan Petroleum imported about 68,000 bpd oil.
India gets first Iranian oil parcel for emergency reserves
Meanwhile, the South Asian country has received the first parcel of Iranian oil to partly fill its strategic storage in southern India, Mangalore Refinery and Petrochemicals Ltd (MRPL), which imported the very large crude carrier (VLCC), said on its website.
MRPL shipped in two million barrels of Iranian oil in the VLCC Dino.
India will fill half of the storage with six million barrels of Iranian oil while continuing talks with United Arab Emirates and Saudi Arabia for the remainder.
A second parcel to be procured by Bharat Petroleum Corp. is scheduled to arrive around Oct. 25, two sources with direct knowledge of the matter said.
India, which is seeking to hedge against energy security risks as it imports about 80 percent of its oil needs, is building emergency storage in vast underground caverns at three locations in southern India to hold a total of 36.87 million barrels of crude, enough to cover almost two weeks of demand.
(Source: Reuters)