In Focus: CHTHO director visits world pottery capital
December 6, 2016 - 9:52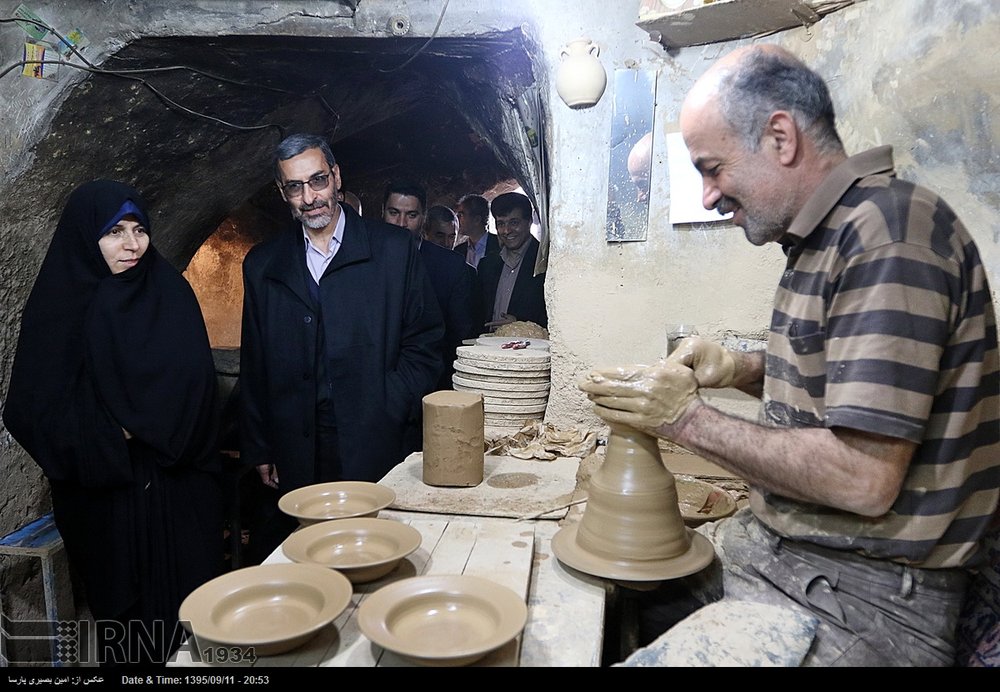 Cultural Heritage, Tourism and Handicraft Organization Director Zahra Ahmadipour (L) pays a visit to a traditional pottery workshop in Laleljin on December 1, 2016.
Located in Hamedan Province, Lalejin is one of the most essential centers for production of the earthenware and ceramics in the country and even worldwide.
Earlier in August, Laleljin celebrated its registration as the world pottery capital, a privilege given to the western Iranian city by jurors of the UNESCO-affiliated World Crafts Council.
Meanwhile, the council had declared in 2015 that Isfahan in central Iran and Tabriz in northwest of the country as the world cities of handicraft and carpet weaving, respectively.
AFM/