Hero soldier loses limb to save dog trapped in minefield
January 6, 2017 - 17:37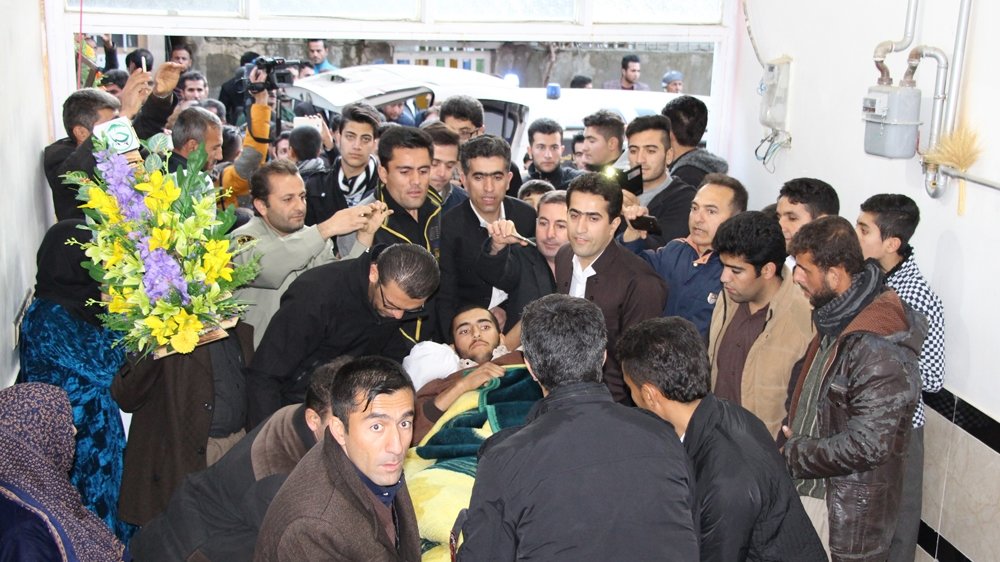 TEHRAN — Mohammad Bakhtar, a 19-year-old Iranian soldier, has been highly lauded after losing his leg while trying to save a dog trapped in a barbed wire fence around a minefield.
Mohammad's story, has gone viral in the country since the incident which happened in a garrison in Ajabshir, northwestern East Azarbaijan province, the Department of Environment official website reported.
On the cold afternoon on December 17, Mohammad heard a dog's painful howl, so he hurried to free the injured animal and seconds later after freeing the dog, a mine exploded resulted in massive injuries in his right leg.
"I was standing at my post that day I heard the dog yowling for an hour and a half but I wasn't allowed to leave my post so I waited," Mohammad said, "As soon as I finished I ran towards the dog, I knew that there was a minefield on the other side of the fence, but I had no choice so in order to reach the dog I put my right foot to the other side of the barbed fence to release the dog; right when the dog was freed and ran for some 50 meters the mine exploded."
Doctors in a hospital in Tabriz inevitably amputated his right leg below the knee.
Despite all the pains he bore and hardships he has to go through in the future he insists that he would do the same things if he sees the dog in that condition again.
"What soothe me is that how people and officials reacted to what I did," Mohammad explains. "That people didn't forget me and welcomed me after discharging from the hospital make me to come to the same decision again."
Masoumeh Ebtekar, chief of Department of Environment called Mohammad and praised him as "a source of honor and pride for every Iranian".
Ebtekar has also offered Mohammad a job in the department, which he accepted enthusiastically as he has always been fond of nature and wildlife.
Mohammad is also determined to go to the university and study environmental related fields now that he is exempted from military services.