Iran wrestling team getting better every day: Head coach
February 18, 2017 - 18:53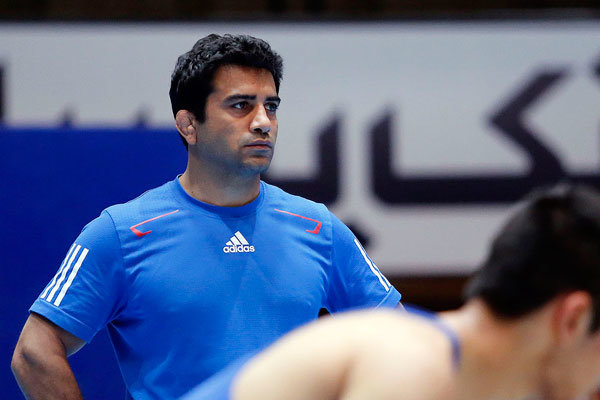 Head coach of Iran freestyle wrestling team Mohammad Talaei believes that his men are getting better day by day.
Iran won the Freestyle Wrestling World Cup title for the sixth time in a row on Friday.
The Persians defeated the U.S. 5-3 in western Iranian city of Kermanshah.
"Our wrestlers are getting better and experienced day by day. During the Freestyle World Cup, we (coaches) were under pressure but we must take action to manage our stress," Talaei said.
Olympic gold medal winner Hassan Yazdani was stunned by American wrestler David Morris Taylor and lost to him by technical fall.
"Yazdani was under pressure since he was wrestling in an upper weight and it takes time to get used to. We must not expect Yazdani to win his all matches," Talaei added.