Military says identified UFO in western Iran 
February 22, 2017 - 10:37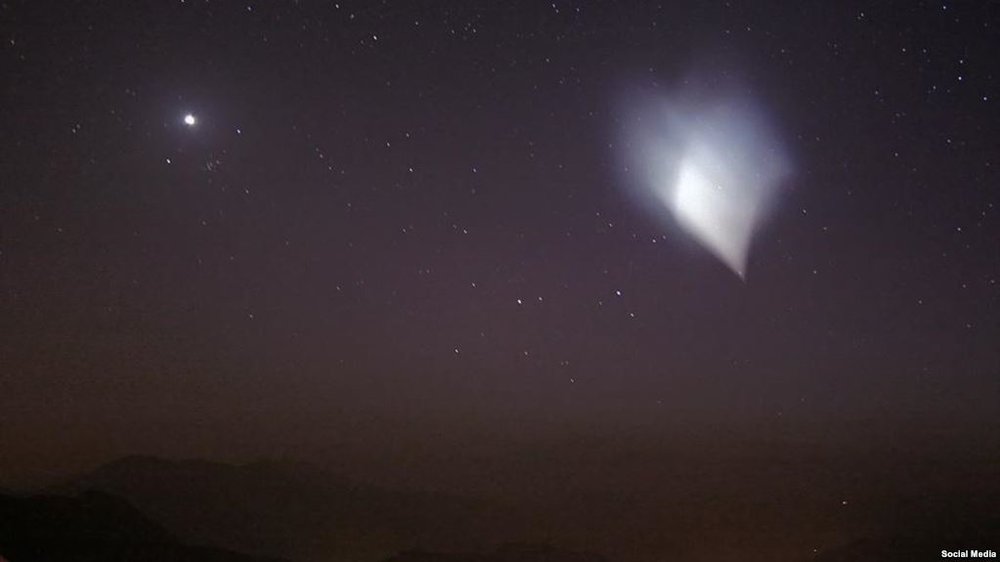 TEHRAN – Iranian military sources said an unidentified flying object (UFO) which had been seen in western Iran on Monday was a "missile that carried a satellite to space for a Western country".
The announcement was made by the public relations department of Khatam ul-Anbiya Air Defense Base.
The base's deputy commander for operations, Brigadier Alireza Elhami, said the object was by no means flying in Iranian airspace. He made assurances that the Iranian airspace is safe and there is no worry.

SP/PA