Missile tests fall within province of national council: IRGC official
February 25, 2017 - 20:37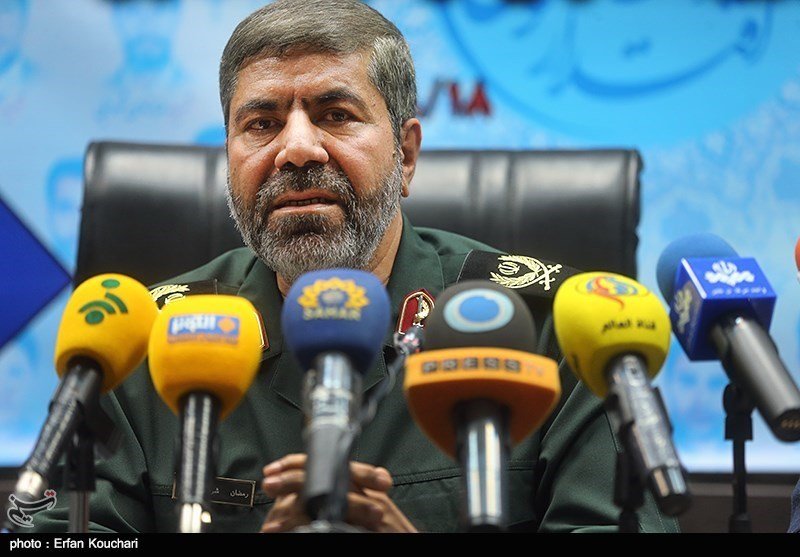 TEHRAN – A spokesman with the Islamic Revolutionary Guards Corps said in comments on Saturday that missile launches are approved by the Supreme National Security Council, reacting to news that the force acts independently.
"Missile tests are carried out under a regular timetable, but the Defense Ministry's [missile test] plan was coincided with the beginning of Trump's tenure, which in turn led to controversies," Tasnim news agency quoted Ramazan Sharif as saying in a press conference in East Azerbaijan province.
Headed by the incumbent president, the national body is enshrined in the Iranian constitution as one of the most powerful decision makers.
Earlier in February, the White House strongly criticized Iran's missile tests and announced that it had officially putt Iran "on notice", a decision denounced by Tehran as "provocative".
The IRGC spokesman rejected claims that the missile tests were intentionally scheduled at a critical time so as to stir controversy, saying the claims aimed at derailing the "public opinion."
"Missile tests have a significant deterrent effect and do not let the enemy act crazy," he said.
Sharif also hailed the Islamic Republic's missile power, saying, "Our power, including our missile capability, brought the West to the negotiating table."
In making the comment he was referring to an international nuclear power between Iran and six world powers in 2015 which ended economic sanctions against Iran in exchange for it to roll back its nuclear power.
MH/AK