UN tourism chief criticizes U.S. travel ban, hails Iran's welcome
March 8, 2017 - 21:24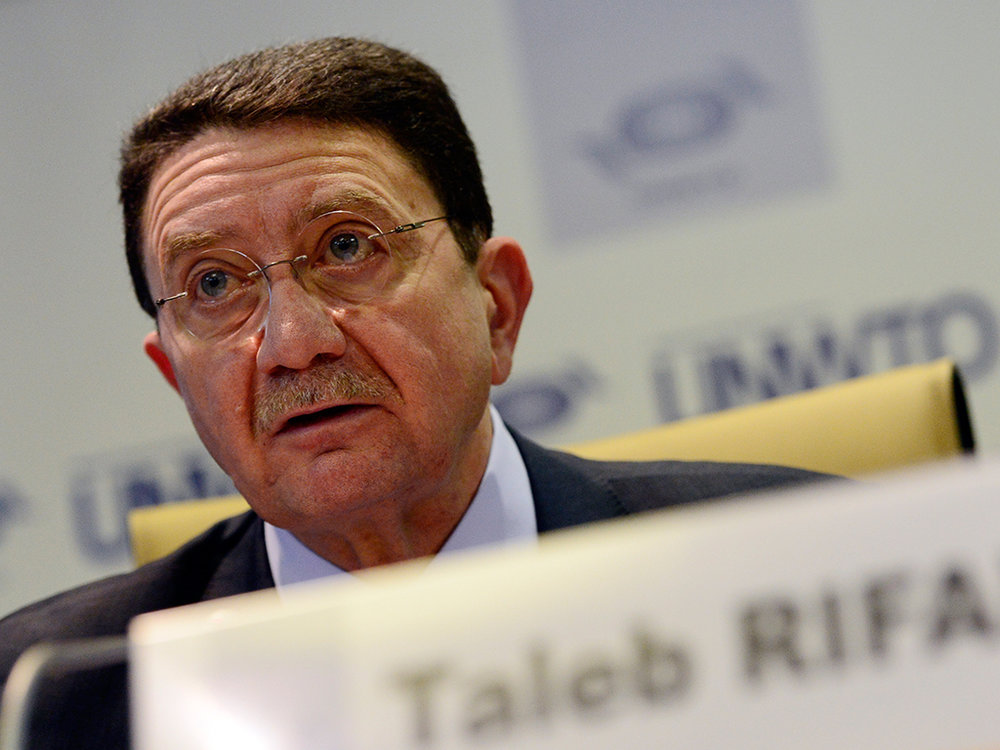 TEHRAN – The head of the UN World Tourism Organization on Tuesday expressed disapproval of the freshly revised U.S. travel ban as an approach that still limits tourism, yet hailed Iran's positive stance on welcoming inbound passengers.
The difference between Iranian and U.S. presidents is obvious; Donald Trump puts limitations on tourist's arrivals while Hassan Rouhani invites people across the globe to visit Iran, IRNA qouted Taleb Rifai as saying on Wednsday.
He made the remarks during a visit to Iran's Cultural Heritage, Tourism and Handicrafts Organization Director Zahra Ahmadipour on the sidelines of the Silk Road Ministers Meeting in Berlin.
Iran gives people all over the world a massage of peace and security, said Ahmadipour who left Tehran for Germany on Monday to attend the opening ceremony of the Internationale Tourismus-Börse Berlin (ITB Berlin), which runs from March 8 to 12.
Rifai also attached importance to the significant growth of international arrivals to Iran over the past couple of years.
Under the 2025 Tourism Vision plan, the country is expecting to increase the number of tourism arrivals from 4.8 million in 2014 to 20 million by 2025.
U.S. President Donald Trump's move to revise a travel ban on citizens of certain Muslim-majority countries will not lessen its impact on tourism, Rifai said in an address to reporters.
"People don't go to places where they don't feel welcome," Reuters quoted Rifai as saying on Tuesday.
Last week, Rafai told Reuters that the United States had lost $185 million in one month after the first ban was introduced and stood to lose tens of millions more each month if similar policies continued.
Trump on Monday signed a revised executive order banning citizens from six Muslim-majority nations from traveling to the United States but removing Iraq from the list, after his controversial first attempt was blocked in the courts.
"The travel ban, based on nationality, is contrary to the principles of freedom of travel," the UNWTO announced in a statement on earlier in January.
Known as the World's Largest Travel Trade Show, the ITB Berlin focuses on the 'International Year of Sustainable Tourism for Development 2017', a slogan introduced by the UNWTO earlier this year.
Tour operators, online booking portals and hotels, and many other service providers from over 180 countries will present their products and services at the event.
PHOTO: Secretary-General of the United Nations World Tourism Organization (UNWTO) Taleb Rifai makes a speach in an undated photo
AFM/MG