Iran to restore its UNESCO-inscribed churches
July 31, 2017 - 18:9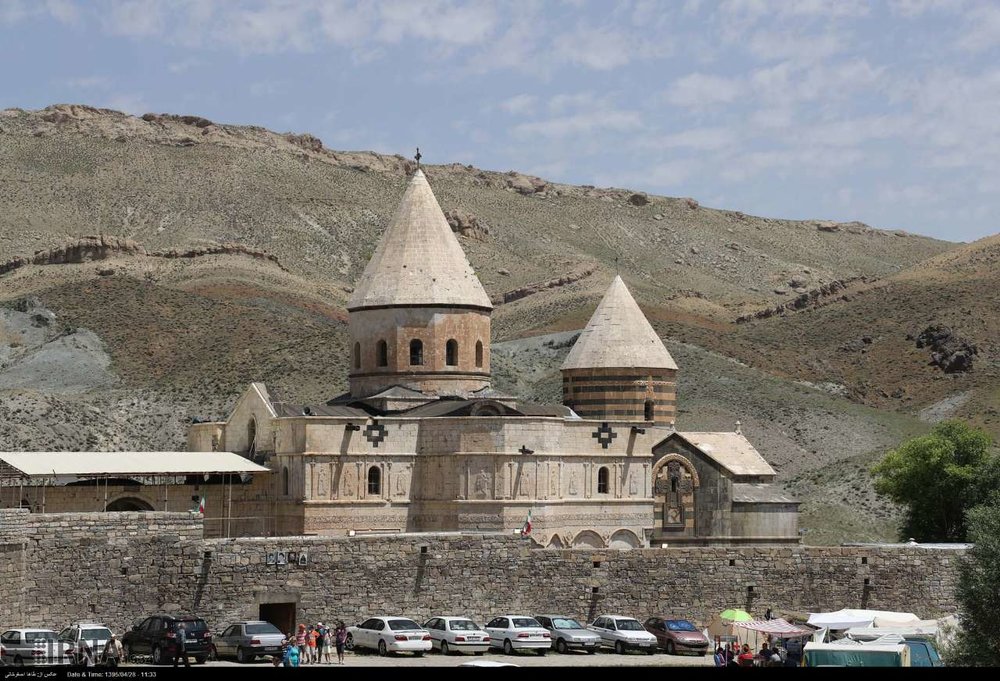 In line with the goal of jumpstarting the tourism industry, Iran has allotted some $370,000 to the restoration of the UNESCO-inscribed churches that are located in northwest of the country.
"A sum of 14 billion rials (roughly $370,000) will be channeled into restoration plans for the UNESCO-inscribed churches in Iran," Cultural Heritage, Tourism and Handicrafts Organization Deputy Director Mohammad-Hassan Talebian told IRNA on Sunday.
"The identity of historical churches [in the country] must be preserved and the cultural heritage organization makes efforts to promote them by the means of organizing religious ceremonies and conducting conservation projects," Talebian added.
The official made the remarks during a visit to Qareh Klise (the Monastery of Saint Thaddeus), an ancient Armenian monastery that played host to a religious gathering by the Christians in a mountainous landscape of West Azarbaijan province, adjacent to the borders of Armenia, Azerbaijan, and Turkey.
The organization also plans to document a total of 450 Armenian churches and 150 Assyrian ones, ILNA quoted Talebian as saying on Saturday.
Qareh Klise has always been a place of high spiritual value for Christians and other inhabitants in the region. Every summer, it hosts gatherings of pilgrims coming from Iran and Armenia to observe special religious ceremonies such as Holy Communion and baptism.
Together with St. Stepanos Monastery and the Chapel of Dzordzor, St. Thaddeus was placed on the UNESCO World Heritage list in 2008 under the title "Armenian Monastic Ensembles of Iran".
UNESCO says these edifices are examples of outstanding universal value of the Armenian architectural and decorative traditions.
PHOTO: An undated photo released by IRNA depicts people visiting the UNESCO-inscribed Qareh Klise (the Monastery of Saint Thaddeus) in Iran's West Azarbaijan province.
AFM/MG