Leader: Government must prioritize economy
August 26, 2017 - 19:52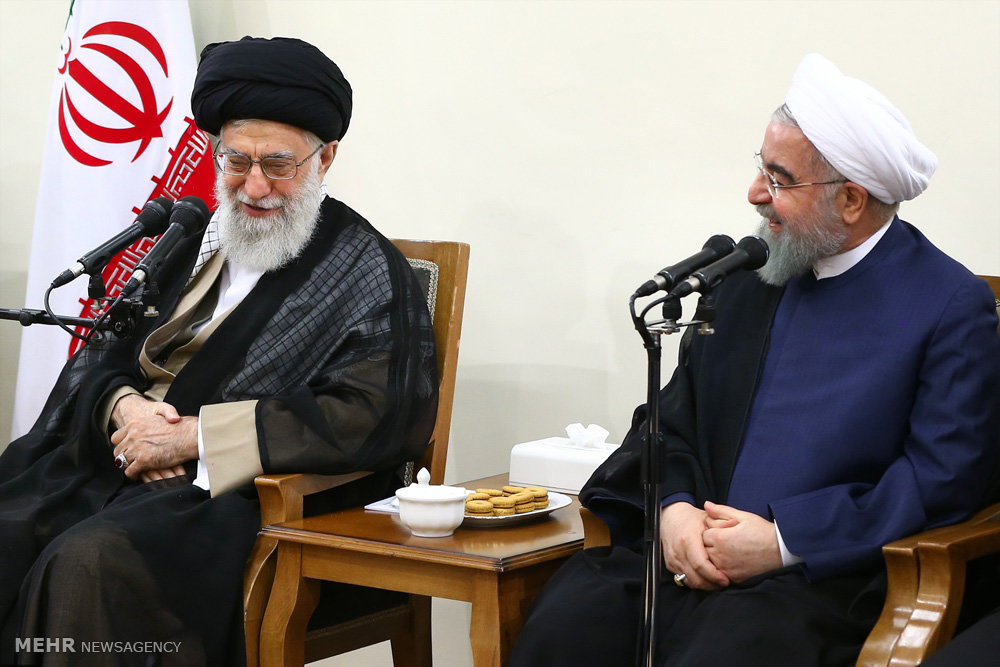 TEHRAN – The Leader of the Islamic Republic of Iran had said economic issues are the country's top priority, urging Iranian officials to make relentless efforts to solve problems facing people, including unemployment among the youth.
Ayatollah Seyyed Ali Khamenei made the remarks in a meeting with President Hassan Rouhani and the members of his newly formed government. Rouhani was elected president for a second term on May 19. His cabinet received a near-full vote of confidence last week.
"Economy must be the top priority of all members and sectors of the government," the Leader said and highlighted the important roles that issues pertaining to banking, investment, liquidity growth and smuggling play in the economy.
Ayatollah Khamenei recommended that the president and members of his cabinet serve the Iranian people and establish close links with them "in order to reach a better understanding of the realities of the people's lives."
The Leader stated that Iranian officials must practice patience in the face of critical remarks and show courage to make decisions and implement them, stressing the importance of devising precise scientific plans.
Ayatollah Khamenei further stated that the Islamic Republic must be a source of honor in diplomatic issues, adding, "We must feel dignified about conforming to national norms, i.e. the norms stemming from the revolution such as resistance against arrogance, fight against oppression and opposition to the hegemonic system."
He said Iran's foreign diplomacy must be open to all in the world and must not be focused on relations with just a few countries.
Ayatollah Khamenei urged Iranian officials to act swiftly and wisely in foreign diplomacy and continue to stand up to enemies.
Ayatollah Khamenei's in 2015 set a target economic growth rate of 8 percent for Iran.
President Hassan Rouhani has said attaining that economic growth rate is bound to some prerequisites, including foreign investments.
According to governmental estimates, each year Iran will need $30 billion to $50 billion of foreign investment in order to reach that economic growth.
Ayatollah Khamenei has upon occasions stressed that the government needs to adhere to the resistance economy policies, which require minimum reliance on foreign resources.
The policies of the resistance economy are a security-minded set of rules to reduce the country's reliance on world powers in lower the potential harm of sanctions.
SP/