Iran volleyball make history on world stage
September 17, 2017 - 15:43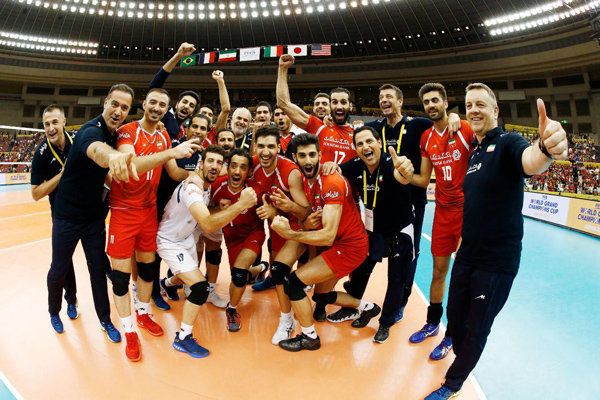 Iran defeated France 3-2 (38-36, 25-23, 22-25, 25-27, 15-11) to earn their best ever finish at the FIVB Volleyball Men's World Grand Champions Cup, after finishing fifth in 2009 and fourth in 2013.
Igor Kolakovic's men recorded four victories in a single edition for the first time at the Osaka Municipal Central Gymnasium on Sunday.
Iran had five players that scored in double figures led by Ghafour, who finished with 24 points. Seyed Mohammed Mousavi Eraghi and Mohammadjavad Manavinezhad notched 20 and 19 points, then Milad Ebadipour and Saman Faezi added 12 points each.
France also had five double-digit scorers, led by Trevor Clevenot and Stephen Boyer, who made 25 and 21 points, respectively.
Iran and France had an intense duel in the opening set, which had to be decided with a two-point margin. Iran got better breaks and closed the set 38-36. The second set had another tight contest, but Iran still prevailed with the help of Ghafour and Manavinezhad. The French side retaliated with victories in the next two sets as Clevenot and Boyer persistently scored from the wings. Iran regained its composure and celebrated their bronze medal triumph with the victory in the fifth set.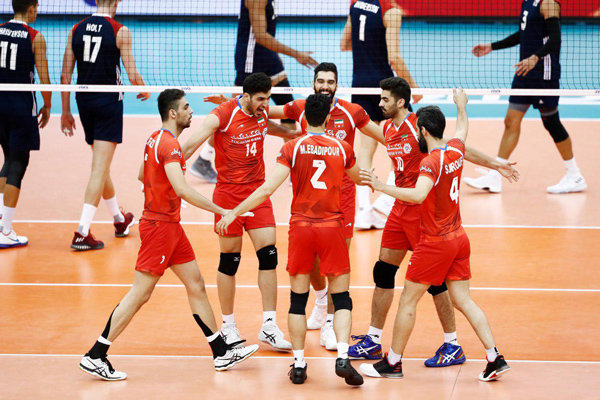 "It was a very interesting and high-quality volleyball game. I'm so happy because we finished with a victory. After the game between the U.S. and Italy, we knew we already had the bronze medal, so I asked the players if they wanted to play or not. They told me they wanted to play to win because they wanted to finish the tournament with a victory. So that makes me happy," Kolakovic told fivb.org.

"We've had a lot of problems with injury and not much time for recovery. But we finished the year in the best way, for Iran and the Iranian people. This is very important because the people have supported the Iranian team and they deserve this medal as much as the players. This first medal for Iran is very important, so this tournament win was important for Iranian volleyball. And it provides us with extra motivation for next season and for our young players," the Serbian coach added.
Brazil, the tournament's most decorated team, won the title after defeating Japan 3-0. Italy also came second, beating the U.S. 3-1.
The competition brought six teams Iran, Japan, the U.S., France, Italy and Brazil together in Nagoya and Osaka, Japan from 12 to 17 September.