The seventh son rises
September 20, 2017 - 2:37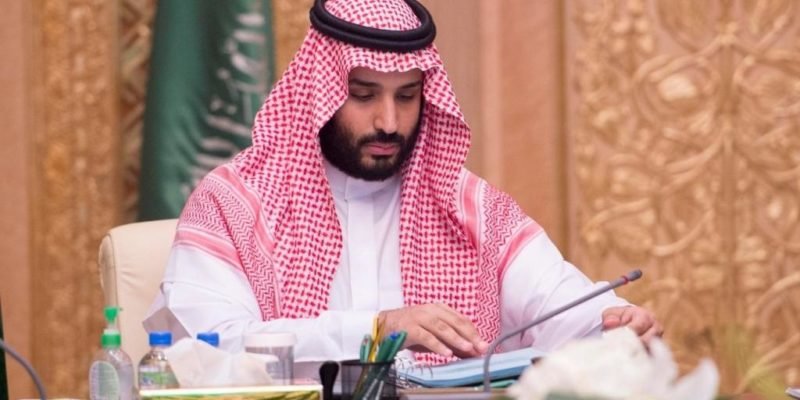 The ascension in June of Muhammed bin Salman as crown prince of Saudi Arabia was an instant Rorschach test for observers of the desert kingdom.
Is he a reformer prepared to drag his kingdom, a repressive regime that writes very large welfare cheques, into the 21st century or a callow princeling whose rise to power could destabilize the region? The 31-year-old prince has undoubtedly amassed great power and dominates Saudi economic, diplomatic and domestic policy. The crown prince, known as MBS, is also the architect of the bloody quagmire of the Yemen war and a hardliner in the current Persian Gulf row with neighboring Qatar. His father, King Salman, 81, is not in good health, walks with a stick and suffers from brain fades in meetings. By anointing his seventh son as the youngest heir apparent in Saudi history, the ailing monarch has signaled a decisive break with the past.
Game of Thrones
If the first few months are a reliable guide, then the omens for the future are not good. The palace coup that saw MBS take power was bloodless. In the summer's Game of Thrones, his powerful uncles and rivals were either sidelined or placed under house arrest. The sense of how riven the Saudi royal house is could be gleaned from reports, sourced from within the court, claiming the other leading contender for the throne had a drug problem. Last week it emerged that Saudi authorities had launched a crackdown on dissent, targeting Islamic thinkers, public critics and political rivals. Two prominent clerics were taken away for failing to publicly declare their support for the crown prince's stance toward Qatar. Neither cleric is reflexively conservative – one famously declared homosexuality a sin but added that it shouldn't be punished in this world. Both are popular with the Saudi public, with millions of Twitter followers. Another journalist has been banned from writing opinion columns, while human rights activists have been given outlandish eight-year prison sentences for peaceful campaigning. Whatever MBS's public face, this intolerance of dissent is almost paranoid.
A crackdown on dissent by the youngest heir apparent in Saudi history will not help the desert kingdom find a way out of an economic mess at home and misguided entanglements abroad.
If there was time for Saudi society to debate how to proceed, it's probably now. Saudi Arabia was the cradle of terrorism so its stability is a global concern. In domestic terms, Saudi Arabia is a mess. The kingdom is the world's largest oil exporter, with reserves of 260bn barrels – but it is a one-trick economy. Oil prices have plummeted from the highs of 2014, forcing Riyadh to spend some $200bn from its foreign exchange reserves to cover its deficit. In response the crown prince instigated a Thatcherite program of privatization and subsidy cuts to balance the books. But these moves threatened the social contract between the royal family and its subjects, the majority of whom are under 35.
On the world stage, Saudi Arabia has been forced on the back foot by events and its own incompetence. The war in Yemen, costly in civilian lives, and a blockade of Qatar are a result of two draining infatuations: curbing Iran's influence in the Arab world; and snuffing out any whiff of political Islam. Neither has resulted in much success. Instead, both have been embarrassments for the crown prince. Riyadh is now courting Iraq's leadership – especially those close to Iran. It has withdrawn from Syria, leaving that country's future in the hands of Moscow, Ankara and Tehran. Now Riyadh faces a tough choice on Afghanistan between its ally Pakistan and Donald Trump, on whom the crown prince ill-advisedly models himself. The crown prince has the vision thing. But his impetuous lack of judgment risks turning it into a mirage.
(Source: The Guardian)