Iran U-16 girls seek podium at Asia's basketball
October 27, 2017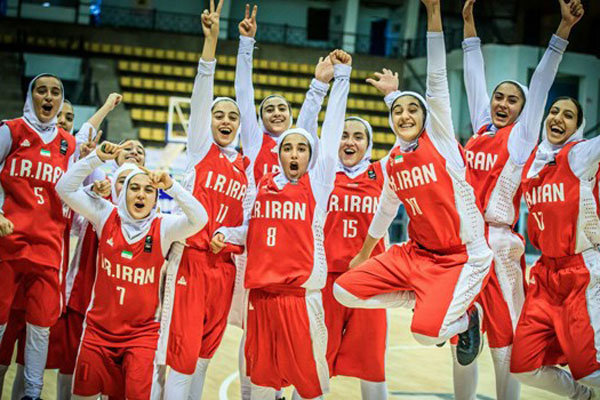 Iranian U-16 girls basketball team are going to take a podium finish in the Asian Championships Division B in Bengaluru, India.
Elaheh Darestani's team are taking part in a global tournament for the first time since the revolution of 1979.
Iran have won three matches against Nepal (89-32), Sri Lanka (84-76) and Maldives (129-30) and lost to India (97-53) and Malaysia (85-68) so far.
Now, the Iranian team will face the loser of India and Kazakhstan on Saturday for the third place.
For Division B, the Champion will earn the right to be promoted to the next championship, replacing the last-placed (eighth placer) team from Division A.
The 2017 FIBA Asia U-16 Championship for Women is the qualifying tournament for FIBA Asia at the 2018 FIBA U-17 World Championship for Women.