Pomegranate festival celebration
November 4, 2017 - 11:44
TEHRAN — Every year in mid-autumn farmers in Khaneqah, a village in the western province of Kermanshah, hold a festival to thank God for their pomegranate harvest.
Annually after harvesting pomegranates the villagers run a festival by preparing local foods, playing games and performing other recreational activities.
According to Abolqasem Hassanpour, an official with the Ministry of Agriculture, Iran tops the list of world's pomegranate producers. Domestic production of pomegranate exceeds 1 million tons annually.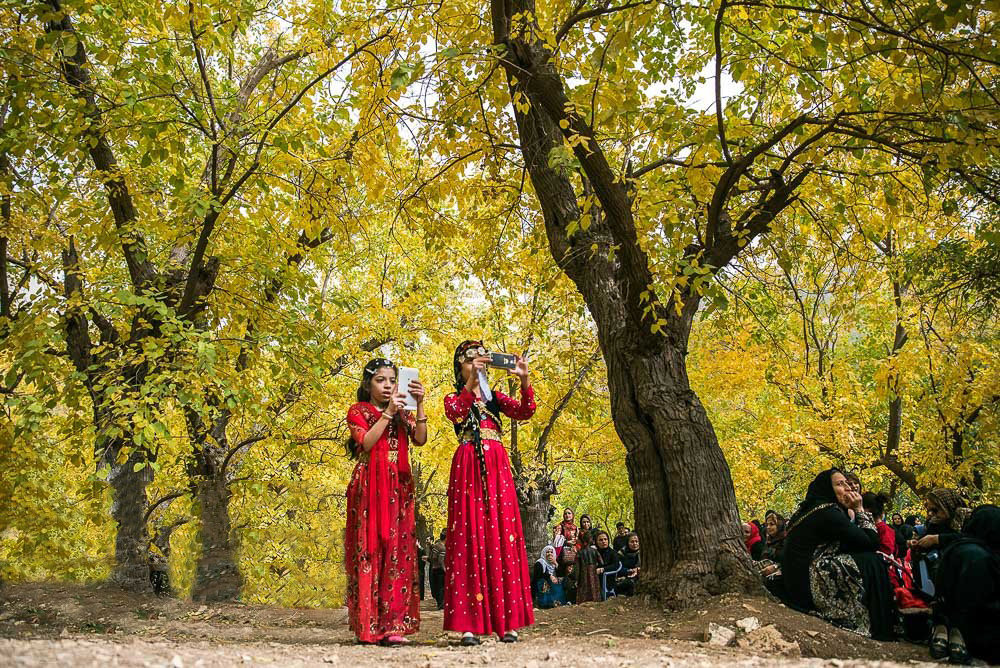 Pomegranate is of numerous benefits. It both relieve hunger and improve digestion. Pomegranate juice can reduce inflammation in the gut and improve digestion. It may be beneficial for people with inflammatory bowel diseases.
Pomegranate juice contains higher levels of antioxidants than most other fruit juices. Pomegranate juice is in the running as the most heart-healthy juice. It appears to protect the heart and arteries.
MQ/MG