A time for donation and oblation
November 6, 2017 - 20:10
TEHRAN – The pilgrimage of Arba'een, a Shia Muslim religious observance that occurs 40 days after the day of Ashura, is a gathering for even followers of other religions regardless of their social class, gender and nationality.
Some Iranians make Nazr - an act of charity - for Arba'een. Besides food offering and fundraising events some people try other kinds of offering during this time. Here are some of these different oblations: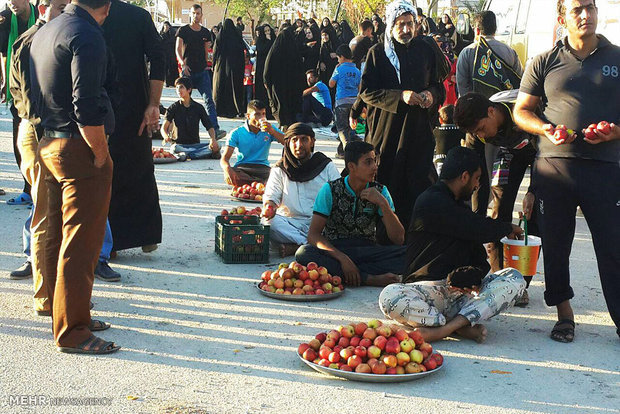 Supplying apples
The Iranian war veteran Valiollah Zarjam offered apples he picked from his garden in Zanguii region in Kohgiluyeh-Boyerahmad Province to Arba'een pilgrims.
"My friends during Iran-Iraq War (1980-88) gave me aid in apple picking," he explained to the Persian media.
Located in southwestern Iran Kohgiluyeh-Boyerahmad is one of the places on the road to Karbala for Iranian pilgrims.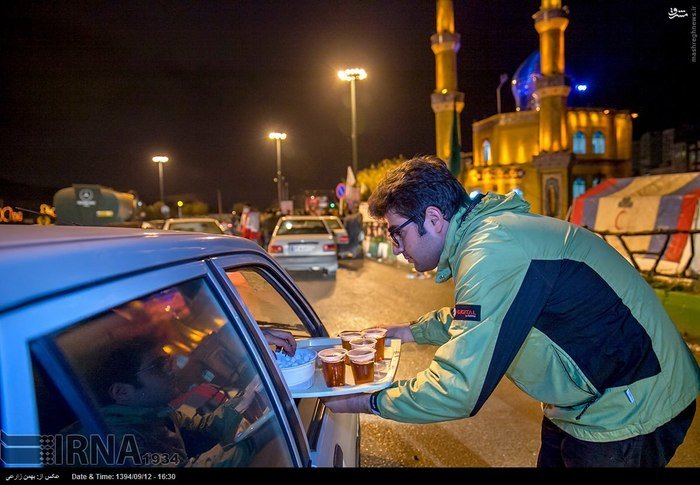 Rendering services
Kermanshah Mayor Mehdi Abdolmaleki asked citizens who are active in different fields of medicine, nursing, car services as well as drivers and technicians to provide services to pilgrims who head to Karbala during Arba'een falling on November 9.
The western Kermanshah Province, which is near Iran-Iraq border, hosts Arba'een pilgrims from Iran days before and after Arba'een.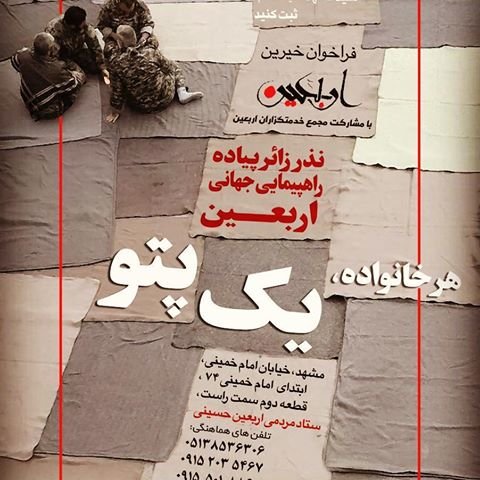 Provision of blankets
People in Mashhad, Khorasan Razavi province, and Khorramabad, Lorestan province, provided blankets for pilgrims heading to Karbala under title of a project named 'One Pilgrim, One Blanket'.
The blankets are used in Mawkibs, camps provide free services for pilgrims, set up on the road to Karbala.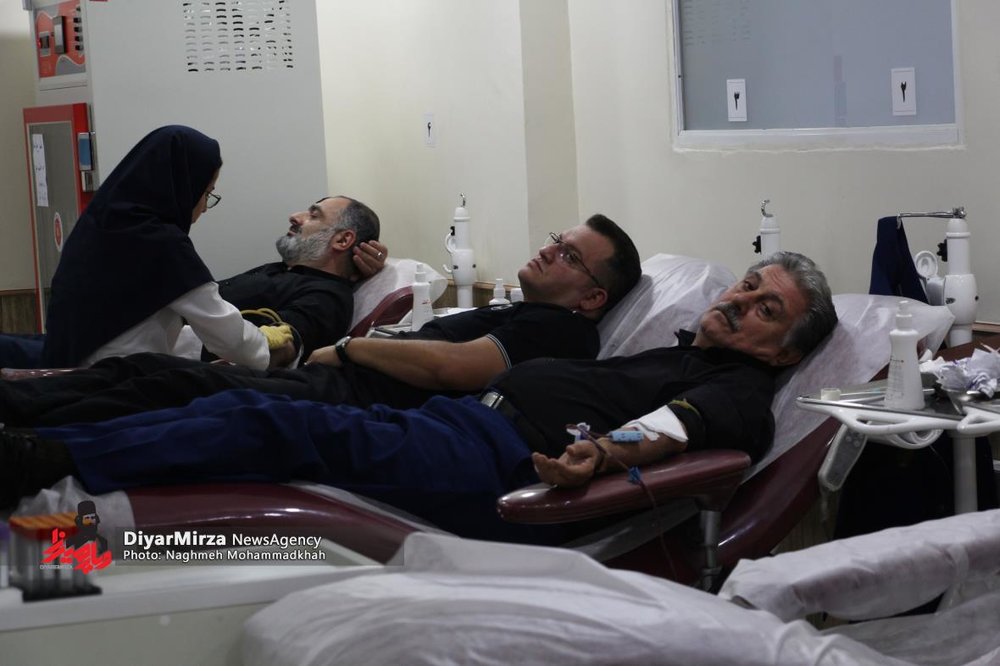 Blood donation
Iranian Blood Transfusion Organization encourages Muslims to give blood during the 40-day period after the day of Ashura.
It has been three years that Iranians commemorate Imam Hussein (AS) martyrdom by donating blood during this time.
Book oblation
An Iranian startup '2nate.com' initiated a fundraising campaign to buy books for students in deprived regions during the 40-day period.
The campaign aims to collect 60 million rials (about $1,500) to provide 400 title books for high schoolers in deprived areas.
The books are on methods of business launch and startup management.
Mawkibs for children
A number of Mawkibs, camps provide free services for pilgrims, are set up for children who attend Arba'een Trekking with their parents.
The children draw paintings, play mind games and make crafts at the venues.
SB/MQ/MG