Jahangiri meets top officials in Bolivia
November 25, 2017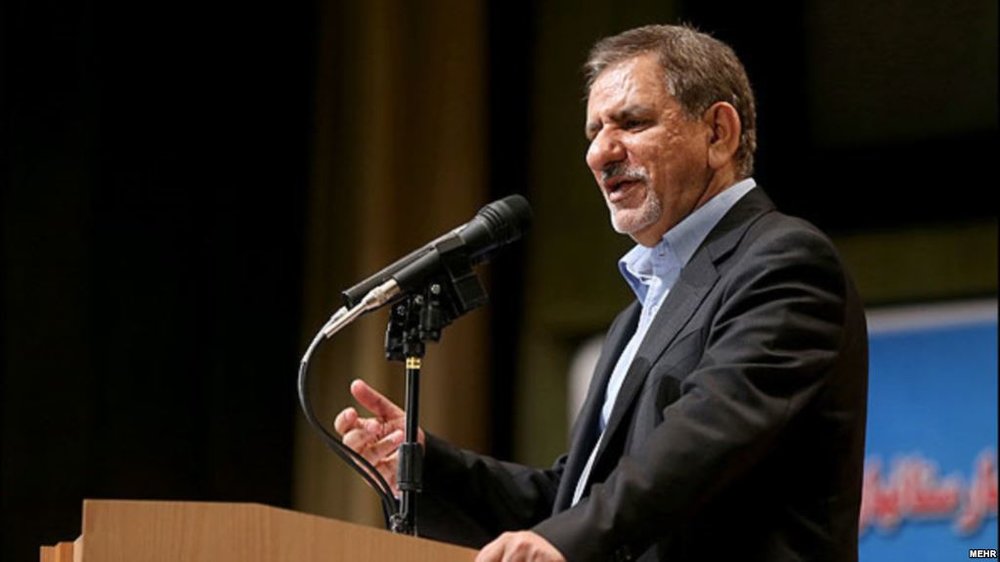 TEHRAN - First Vice-President Es'haq Jahangiri met on Friday with top officials from Venezuela, Bolivia, Equatorial Guinea and Libya on the sidelines of the 4th Gas Exporting Countries Forum (GECF) in Bolivia.
Accompanied by Iranian Oil Minister Bijan Namdar Zanganeh, Jahangiri arrived in Santa Cruz in Bolivia on Thursday to attend the summit.
During his meeting with Venezuelan President Nicolas Maduro, Jahangiri called for expansion of relations in various spheres.
"Iran's industrial corporations have made many advances in recent years and we are ready to transfer our experience in various areas to the friendly country of Venezuela," he said.
Elsewhere, he said that all the "independent" and "liberal" countries should cooperate in line with the policy to promote "multilateralism" in the world.
The vice president said the U.S. imposes unilateral sanctions on countries and such actions have led to "positive result", making them to rely on domestic capabilities, he said.
For his part, Maduro described the policy of pressure and sanctions on countries as a "failure".
On bilateral relations, he said that the two countries can expand ties in energy sphere.
VP calls for removing obstacles in banking ties
In a meeting with Bolivian President Evo Morales, Jahangiri called on Bolivia to remove obstacles and facilitate banking ties.
He attached great importance to expansion of economic relations.
For his part, Morales called for expanding ties.
In his separate meeting with President of Equatorial Guinea Teodoro Obiang Nguema Mbasogo, Jahangiri discussed expansion of relations.
The Iranian vice president also met with Libyan Foreign Minister Mohamed Taha Siala.
The GECF is an international governmental organization which provides the framework for exchanging experience and information among member countries.

Iran, Algeria, Bolivia, Egypt, Equatorial Guinea, Libya, Nigeria, Qatar, Russia, Trinidad and Tobago, United Arab Emirates and Venezuela are the permanent members of GECF and Azerbaijan, Iraq, Kazakhstan, the Netherlands, Norway, Oman and Peru have the status of observer members.
NA/PA