Iran, Kazakhstan, China, Turkmenistan to boost railway traffic along CKTI
November 28, 2017 - 20:11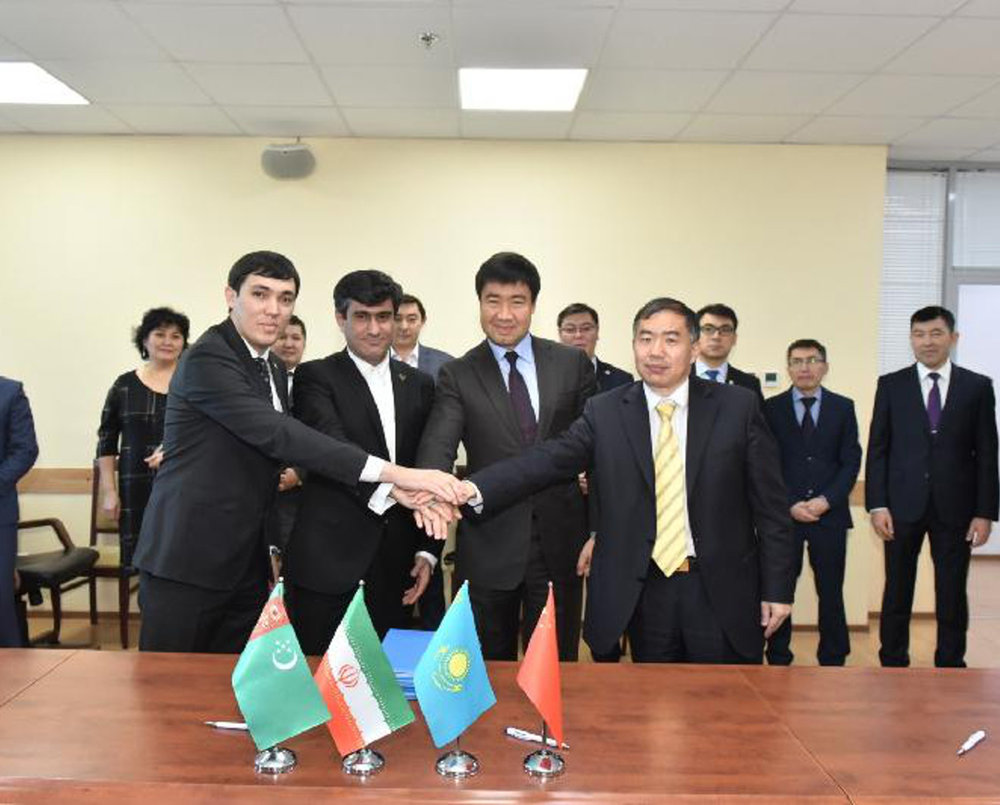 TEHRAN - Iran, Kazakhstan, China and Turkmenistan signed a protocol identifying operators for the organization of container trains on China-Kazakhstan-Turkmenistan-Iran (CKTI) route.
The protocol was signed following an agreement to increase CKTI's railway traffic, Kazinform reported on Tuesday citing Kazakhstan's national railway company known as Kazakhstan Temir Zholy (KTZ).
According to the report, the decision was made during a meeting between representatives of Iranian, Kazakh, Chinese, and Turkmen railways in Astana.
In the meeting, the parties discussed, among other things, the issues of establishing competitive tariffs for cargo transportation along the CKTI route.
"The participants of the meeting spoke in favor of organizing a regular container service on this route," the KTZ release reads.
KTZ's Vice-president for Logistics Sanzhar Yelyubayev noted the need to create conditions for the development of container service, formation of stable container traffic, development of the client and freight base, and application of approved tariff rates for container service along the CKTI.
EF/MA