Iconic school book character, Dehqan-e Fadakar, dies at 86
December 3, 2017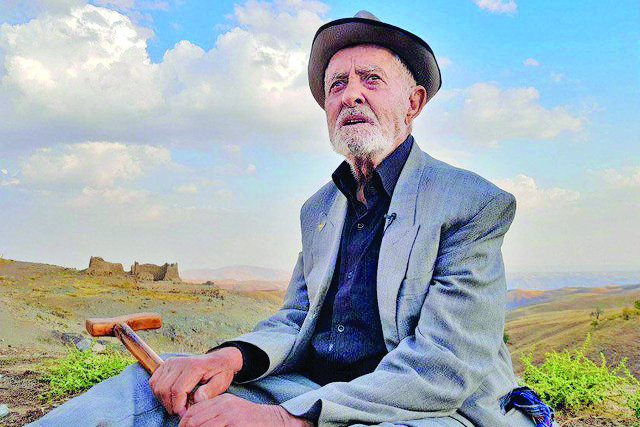 TEHRAN — Azbar-Ali Hajavi, also known as Riz-Ali Khajavi, who bravely saved the lives of passengers from a train crash in 1961 died at 86 on Saturday.
Born in 1930, in Miyaneh, northwestern Iran, Riz-Ali is best known as Dehqan-e Fadakar (literally meaning devoted peasant). For decades his story was taught in primary schools nationwide.
On a cold November night, Khajavi, 32, detected a landslide while walking along the railroad. He then took off his jacket tied it to a stick and set it on fire while running towards a train which was speeding towards him shouting danger to stop it.
He finally was forced to fire his gun into the air to stop the train. The story of his sacrifice which could have cost him his own life was once included in third graders textbooks in Iran.
In a message aired on national TV Saturday night, Parliament Speaker Ali Larijani expressed his sincere condolences over the death of Iranian hero, saying "the courageous story of Mr. Riz-Ali Khajavi and his sacrifice to save the lives of his compatriots became a lesson for the children of our homeland."
"I convey my condolences to the noble people of Iran and the bereaved family of the deceased hero," he added.
MQ/MG