13 new hotels under construction in Kerman
December 13, 2017 - 20:24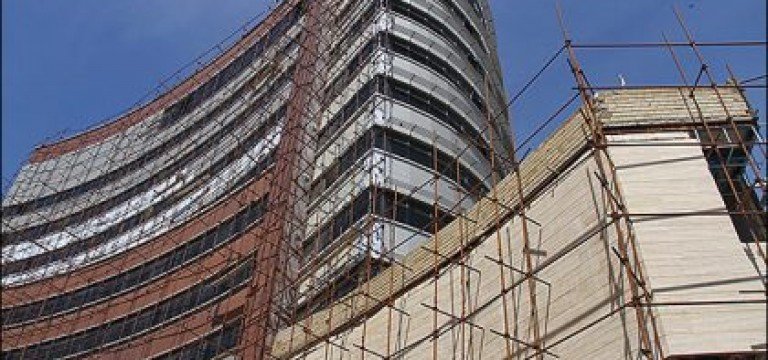 TEHRAN – A total of 13 hotels and apartment hotels are under construction across Kerman with the aim of buttressing the booming tourism industry in the southeastern vast province. 
The projects are between 30 percent and 90 percent complete, Mehr quoted Mahmoud Vafai, Kerman tourism chief, as saying on Tuesday.
Considering the prospect for attracting more domestic and foreign tourists as per a 2025 vision plan, construction of these hotels was placed high on agenda to address accommodation problems, Vafai added.
Of the cited hotels, seven are being built in the capital city of Kerman, and two in each cities of Baft, Sirjan and Jiroft, he explained.
Back in November, the official announced that international tourist arrivals in the province rose 30 percent in the first half of the current Iranian calendar year (started March 21, 2017) from a year earlier.
The big and sprawling Kerman province has been a cultural melting pot since antiquity, blending Persians with subcontinental tribe dwellers. It is home to myriad historical sites and scenic landscapes such as Bazaar-e Sartasari, Jabalieh Dome, Ganjali Khan Bathhouse, Malek Jameh Mosque and Shahdad Desert to name a few.
Under the 2025 Tourism Vision Plan, the country is expecting to increase the number of tourism arrivals from 4.8 million in 2014 to 20 million in 2025.
PHOTO: An undated photo depicts travelers walking across the scenic Shahdad Desert in Kerman province.
AFM/MG