Trump cannot annul nuclear deal, Rouhani says
December 19, 2017 - 20:47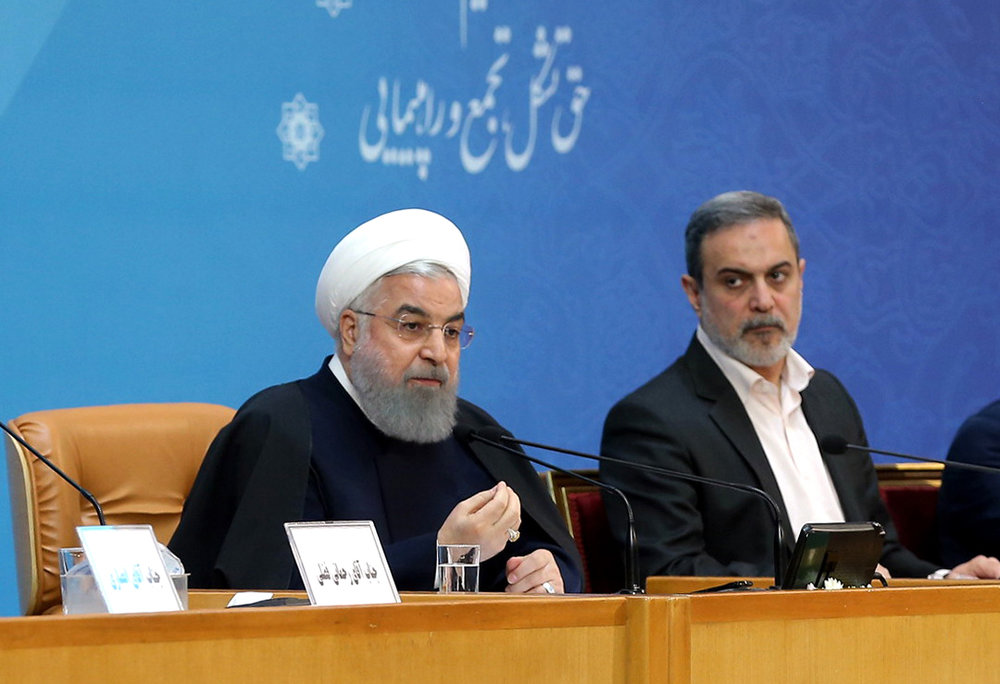 TEHRAN – Iranian President Hassan Rouhani said on Tuesday that the U.S. has so far not been able to annul the 2015 nuclear deal and cannot do so in future.
"Two years have passed since the [implementation] of the JCPOA [the Joint Comprehensive Plan of Action] and the U.S. could not annul it, and I do believe they cannot do so in future. Those who are against the JCPOA should not set hopes on Trump [the U.S. president], because he cannot do anything," Rouhani said during a speech at the 1st National Conference on Reporting the Progress of Charter on Citizens' Rights.
Trump, in a statement issued on October 13, refused to certify Iran's compliance to the nuclear deal and asked Congress to decide about the fate of the nuclear deal.
According to Reuters, Congress passed the ball back to Trump by letting the deadline on reimposing sanctions on Iran pass. Trump must decide in mid-January if he wants to continue to waive energy sanctions on Iran.
Speaking at the Ronald Reagan International Trade Building just blocks from the White House on Monday, Trump blamed his predecessor for a "disastrous, weak, and incomprehensibly bad deal with Iran".
The nuclear deal was signed between Iran, the European Union, Germany and the five permanent members of the UN Security Council - the United States, Britain, France, China and Russia - in July 2015. The agreement went into effect in January 2016.
Under the deal, Iran is obliged to put restrictions on its nuclear activities in exchange for termination of economic and financial sanctions.
So far the International Atomic Energy Agency has issued nine reports each time confirming that Iran is abiding fully to the terms of the agreement.

NA/PA