Iran says 'fully ready' if U.S. violates nuclear deal
December 13, 2017 - 20:21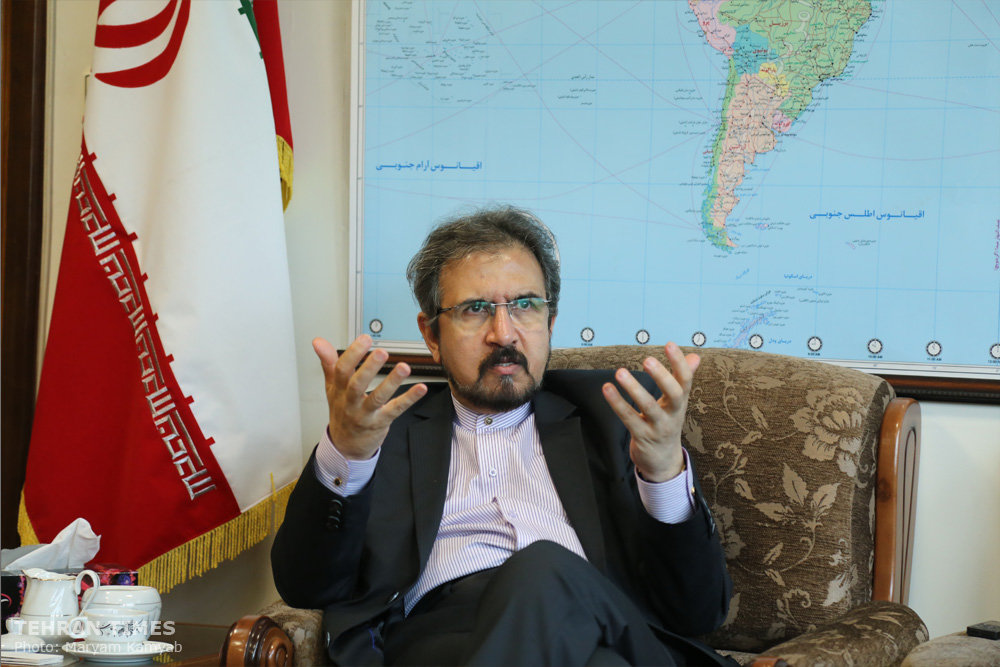 TEHRAN - Iranian Foreign Ministry spokesman Bahram Qassemi has said that Iran is "fully ready" if the U.S. violates the 2015 nuclear deal.
"Iran is fully ready for any situation and has prepared various appropriate options and scenarios if the U.S. refrains from fulfilling its obligations," he told IRIB in an interview published on Wednesday.
Iran, the European Union and other countries, especially signatories to the nuclear deal, expect the U.S. to meet its commitments under the agreement, he noted.
The nuclear deal was signed between Iran, the European Union, Germany and the five permanent members of the UN Security Council - the United States, Britain, France, China and Russia - in July 2015. The agreement went into effect in January 2016.
In a speech on October 13, Trump decertified Iran's compliance to the nuclear deal and asked Congress to decide about the fate of the agreement within 60 days. Trump said if Congress does nothing he himself will terminate the deal.
According to Reuters, Congress will allow a deadline on reimposing sanctions on Iran to pass this week, congressional and White House aides said on Tuesday, leaving a pact between world powers and Tehran intact at least temporarily.
Ali Khorram, a senior expert on international affairs, says the nuclear deal, which has been endorsed by the United Nations Security Council, has been drafted in a way in which no body or person, who is aware of international law, can take a stance against it.
Khorram, who represented Iran at the UN bodies in Vienna, says Congress will put itself under question if it violates the JCPOA, the official name for the nuclear agreement.
In an article published on IRNA website on Wednesday, Kharram also said Congress has fully realized that except Trump and Israeli Prime Minister Benyamin Netanyahu the entire world support the nuclear agreement and that the JCPOA has advocates within the United States.
The senior analyst says if Trump himself orders sanctions in violation of the JCPOA he will be "internationally responsible" for all consequences which will be a "heavy responsibility in line with protecting international security".

NA