Roudsar leopard dies in fight with hedgehog
December 22, 2017 - 10:29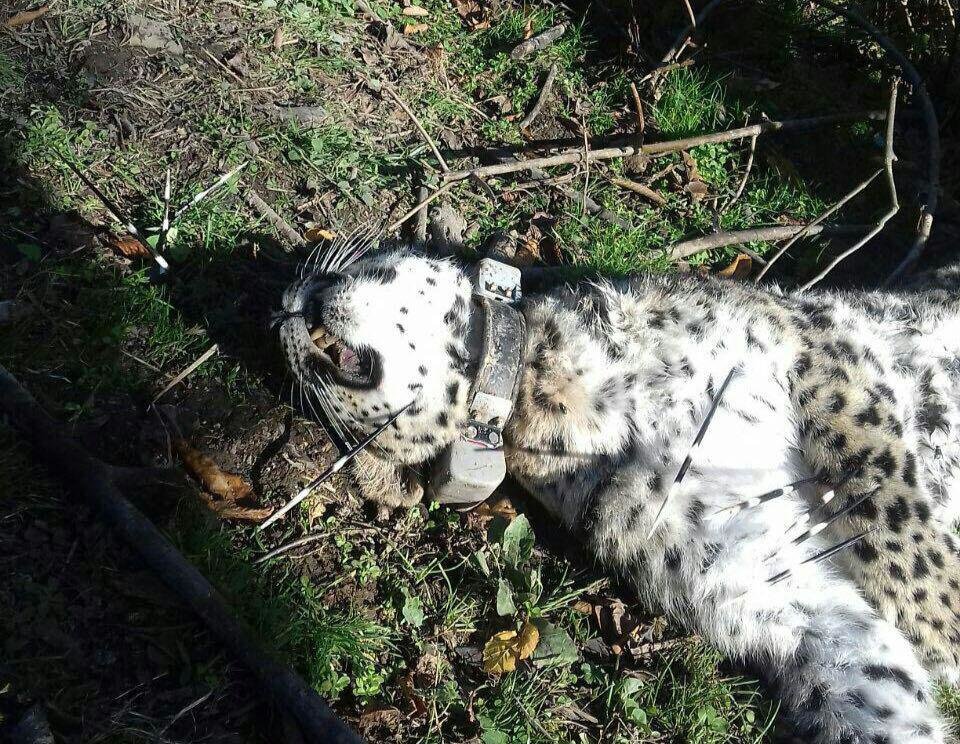 TEHRAN — Persian leopard Arezoo, well-known for being named after her habitat in Roudsar, northern Iran, was found dead apparently after a fight with a hedgehog.
On February 5, the Roudsar leopard survived a complicated spinal surgery after getting caught in a trap.
The 4-year-old leopard was transferred to Tehran and undergone a complicated surgery and surprisingly restored its ability to walk within a week and eight month later was released back to its habitat in November.
However, using a tracking device hanged around its neck the animal's body was found in the depth of the forest on Tuesday by the rangers. It has apparently endured a fight with a hedgehog. There are no signs of human–wildlife conflict.
According to YJC, the animal's body was transferred to Gilan province's department of environment for autopsy and deciding the exact cause of death.
MQ/MG