Iran condemns Canada's position on protests
December 31, 2017 - 22:9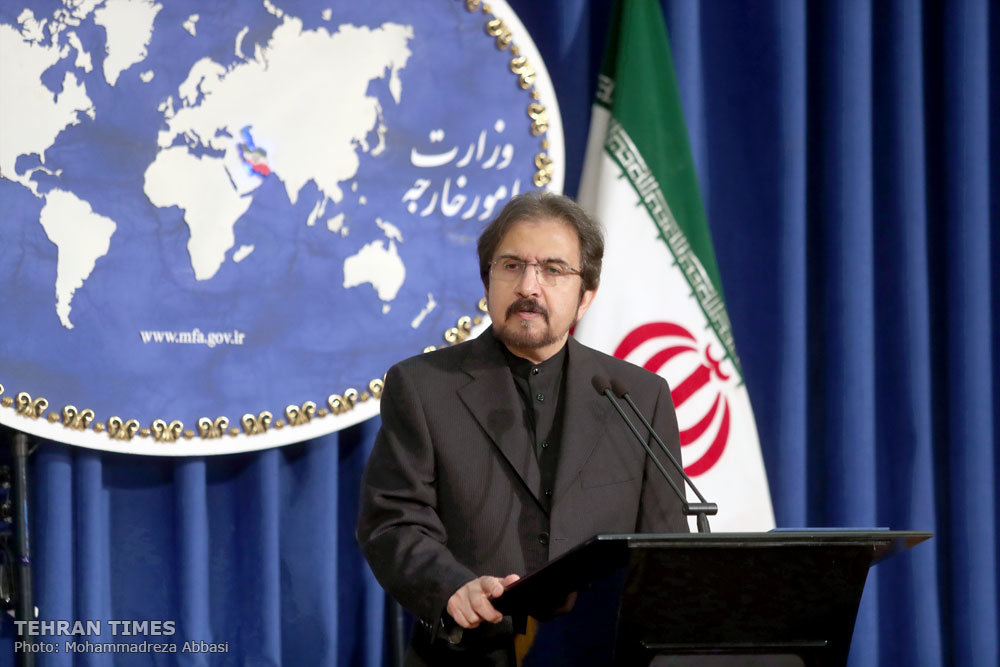 TEHRAN – The Iranian Foreign Ministry on Sunday condemned Canada's meddlesome position on the recent protests in Iran.
"The Islamic Republic of Iran considers the meddlesome position of the Canadian government a violation of the country's international commitments and is totally unacceptable," ministry spokesman Bahram Qassemi said.
Pointing to murder of an Iranian citizen in Canada by police forces and lack of attention to the problems of Iranians living in Canada, Qassemi said Canada practices double standards.
Unfortunately, the current sitting government in Ottawa is "repeating the wrong, illogical and ineffective language of the former Canadian governments against the Iranian people," he added.
The spokesman said the Canadian government's position does not conform to the Canadian officials' remarks on interacting and holding dialogue with the Islamic Republic.
Since Thursday, groups of Iranian protesters have held rallies in several cities to voice their anger over rising prices and unemployment.
Canada's Global Affairs issued a statement on Saturday saying, "Canada is encouraged by the Iranian people who are exercising their basic right to protest peacefully."
"We call on the Iranian authorities to uphold and respect democratic and human rights. Canada will continue to support the fundamental rights of Iranians, including the right to freedom of expression," the statement added.
NA/PA