More jobs, free education, and less working hours highlighted
Bill ensuring rights of persons with disabilities approved
January 1, 2018 - 9:31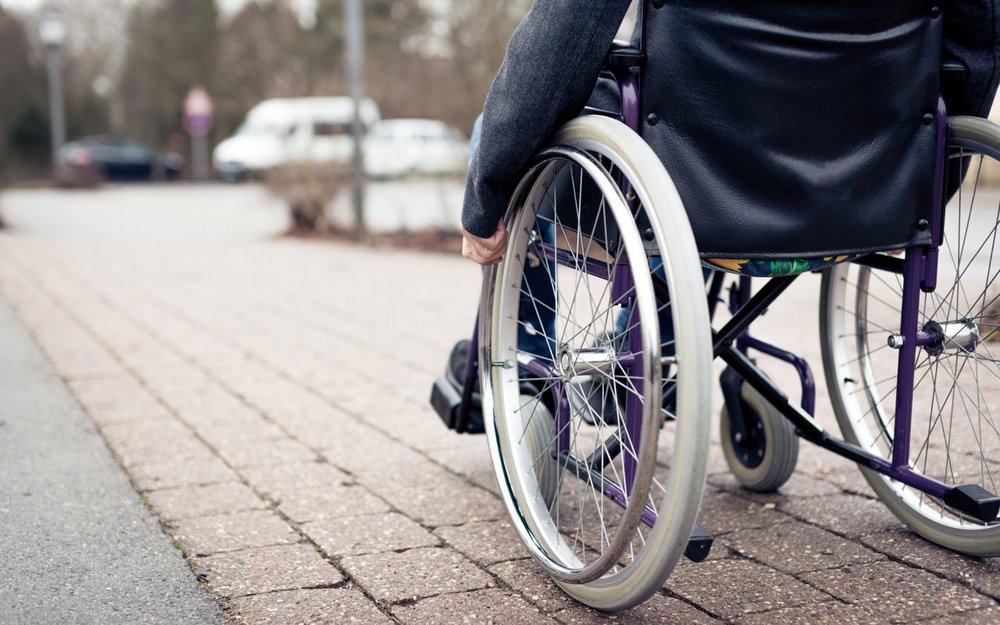 TEHRAN – Majlis [the Iranian parliament] approved both general outlines and details of a bill on rights of persons with disabilities which raises hope for improvement of their living conditions.
As the former law on the rights of people with disability that had been approved in [the Iranian calendar] year 1383 (2004-2005) didn't live up to the expectations of the disabled and their families, so the newly adopted law is hoped to improve the current conditions, ISNA quoted the head of the Welfare Organization Anoushirvan Mohseni-Bandpey as saying on Sunday.
He further provided details of some of the articles of the newly adopted law on the rights of persons with disabilities.
Disability-friendly cities
The articles aims to create an environment in which people with disability can have an equal chance of accessing social facilities as normal people, Mohseni-Bandpey explained.
As per the law all responsible organizations are obligated to make buildings and passages disable-friendly, and violators will be punished with fine and face dismissal.
Free transportation
People with multiple disabilities can use public transportation– including buses and subway – free of charge, highlighted Mohseni-Bandpey, adding, the ticket price of trains, planes and ships – either public or private – will be offered with 50 percent discount.
Health insurance
The law mandates the Ministry of Health to refine the insurance coverage of the disabled individuals in such a way that it would cover psychiatric and physical rehabilitation services in addition to the current routine healthcare services, he said.
Also, to support the families who take care of their multiply-disabled members in home, the ministry is obliged to pay the nursing costs to the head of families.
Free education
As per another article of the law, Mohseni-Bandpey said, eligible individuals can receive free education both at public and even Azad universities (universities that charge students for educational services) and all other institutes that deliver higher education.
He went on to say that based on the law such people can also use sport facilities at public organizations and municipalities for free.
More jobs
The law also obliges state-run organizations to allocate 3 percent of their job vacancies to the disabled people, he highlighted. In this regard, 30 percent of phone operating and type-writing jobs in state-run companies and public institutions must be allocated to physically challenged people.
Housing loans
Based on the bill Ministry of Transport and Urban Development and related organizations are required to allocate 10 percent of newly constructed houses to persons with disabilities, and in this regard they should provide low-interest loans for buyers and adopt supportive measures for home-builders, the head of Welfare Organization said, adding, "Couples with disabilities and families who have more than one disabled member are a priority."
Paying minimum wage
One of the articles of the law requires the administration to allocate the required budget to pay a minimum wage to those persons with multiple disabilities who are not able to work, he said, describing it as the most important article of the law.
Less working hours
Also as per the bill working hours for people with disability will be reduced by 10 hours. Also the working hours of parents and spouses who take care of persons with disabilities in their homes, will have a marked reduction, he further added.
People with disabilities have a wide range of problems such as finding jobs or living in cities which have not been developed to be accessible for disabled people. If fully implemented, the new bill can have appreciable effects on the living conditions of these rather neglected group of the society.
MAH/MQ/MG