Colorful Iran
Atashuni ritual in Khorasan
January 4, 2018 - 11:10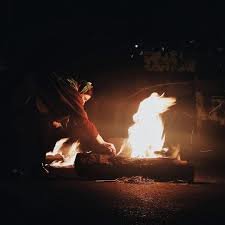 In the past, people who lived in Khorasan Razavi province, northeastern Iran, performed Atashuni ritual during cold nights of winter.
They chatted to each other, they also recited classic poems and Shahnameh together. Elder people narrated stories and fables for the attendees.
After it ended, they extinguished the fire and used its coal for their korsi - a four-legged table with a heater underneath it - and blankets and comforters thrown around it.
Various tribes and ethnic groups who live in different parts of Iran are just like colors, which make a great painting. Iran is home to about 20 ethnic groups who live in different regions of the country.
SB/MQ/MG