Zarif blasts Trump's hypocritical approach towards Iranians
January 5, 2018 - 15:56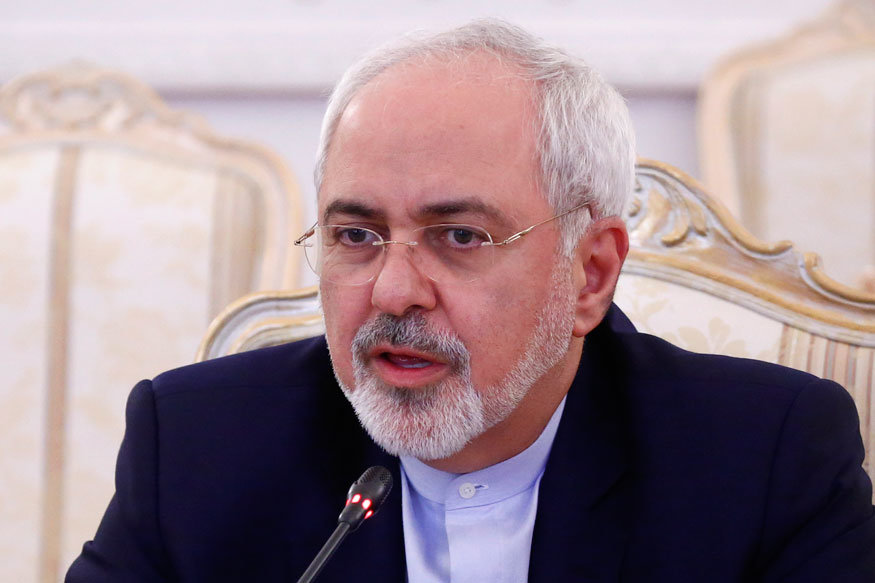 TEHRAN – Foreign Minister Mohammad Javad Zarif has blasted U.S. President Donald Trump's hypocritical approach towards recent protests in Iran.
"Trump has odd way of showing such respect for Iranians: from labeling them a 'terrorist nation' and banning them from visiting the U.S., to petty insults on the name of the Persian Gulf. But best of all, helping them by depriving them of the economic dividends from the JCPOA," Zarif tweeted on Thursday.
In protests, which first started in Mashhad on December 28 and then spread to some other cities in the country, demonstrators voiced anger over rising prices, unemployment and corruption. The protests initially started peacefully but turned violent in some cases when hooligans joined the demonstrators.
Trump misused the situation to incite more protests in Iran. Some other U.S. officials including Vice President Mike Pence and U.S. Ambassador to the UN Nikki Haley also made remarks to fuel riots.
In an article in the Washington Post on January 3, Pence wrote, "Today, the Iranian people are once again rising up to demand freedom and opportunity, and under President Trump, the United States is standing with them. This time, we will not be silent."
However, Iranian people held rallies for a third consecutive day on Friday to show their solidarity with the Islamic Republic system and censure violent protests in some cities of the country.
Zarif tweeted on Tuesday, "Iran's security and stability depend on its own people, who — unlike the peoples of Trumps regional "bffs"—have the right to vote and to protest. These hard-earned rights will be protected, and infiltrators will not be allowed to sabotage them through violence and destruction."
NA/PA