Riots in Iran were engineered in Erbil: Rezaee
January 6, 2018 - 19:58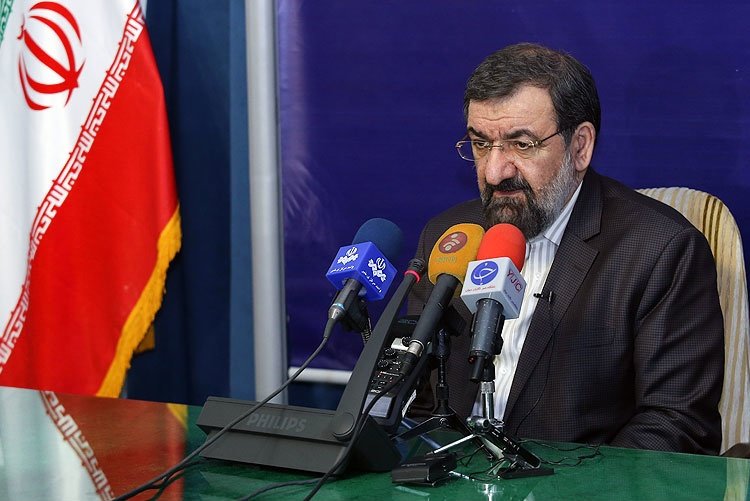 TEHRAN - Mohsen Rezaee, secretary of the Expediency Council, said on Saturday that the recent riots in Iran were planned during a meeting which was held in Erbil two months ago.
Michael D'Andrea, head of the CIA's Iran Mission Center, and representatives from Masoud Barzani's circle, Saudi Arabia and Mojahedin-e-Khalq Organization attended the meeting, Rezaee told a press conference.
"They wanted all the cities be out of control and sought to send weapons to the country after spread of protests and kill a number of the protestors. It was planned that the U.S. bring a human rights case to the UN and then ask Europe to impose sanctions on Iran and subvert the whole system," explained Rezaee, the former commander of the Islamic Revolution Guards Corps.
A number of protest rallies, which first started in Mashhad on 28, spread to other cities in the country with demonstrators complaining about inflation, unemployment, mismanagement, growing wealth disparity and corruption. However, the protests turned violent in some cities, with rioters targeting police stations and religious sites.
According to officials, over 20 people have been killed since the violence erupted.
Iranians held rallies on Wednesday, Thursday and Friday in several cities to denounce violent protests and plots by the enemies to abuse the peaceful demonstrations in order to harm to the Islamic Republic.
'Iran should file complaint against U.S.'
Rezaee also said Iran should file a complaint against the U.S. and other countries which took a destructive approach during the recent protests.
He added, "Officials of the country will defend the revolution and the system's achievements to the last drop of blood. It has been for about 40 years that the U.S. is making efforts to impede our progress and should await bad consequences if it continues its moves."
"They are well aware that we are able to confront them and the U.S. and Britain should stop interfering in Iran's affairs," the veteran politician remarked.
He described the U.S. interferences as "unbearable".
NA/PA