By staff and agency
U.S. assesses sanctions on those who counter riots in Iran
January 2, 2018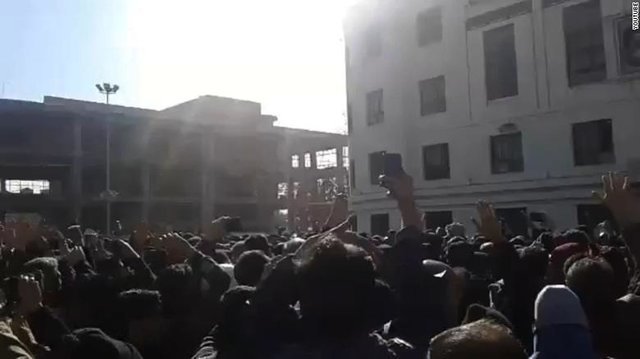 Andrew Peek, the deputy assistant secretary of state for Iraq and Iran, has said that the U.S. assesses sanctions on those who counter the riots in Iran.
"We're considering a variety of options to hold those people accountable, including sanctions," he said in an interview with VOA published on Monday.
"There are a range of measures, including sanctions that we can use to take action against those who commit violence against the protesters," he said without giving more details.
Since Thursday, groups of protesters have held protests in several cities across the country to voice their anger over rising prices, unemployment and corruption. The protests initially started peacefully but turned violent in some cases when hooligans joined the protestors.
Iran's Prosecutor General Mohammad Jafar Montazeri has said the judicial system will show no mercy for those who incited riots in certain cities.
In an interview with the IRIB published on Tuesday, he said that the unrest was a plot incited by the CIA and Mossad through Saudi dollars.