Ayatollah Khamenei: Enemies have got united against Iran in recent days
January 2, 2018 - 15:9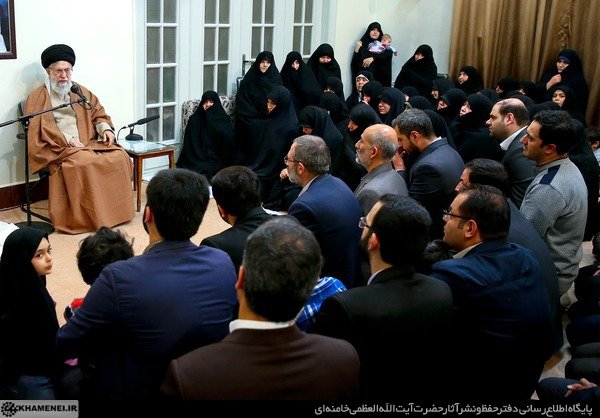 TEHRAN - Leader of the Islamic Revolution Ayatollah Seyyed Ali Khamenei said on Tuesday that the enemies have got united against Iran as protest rallies have spread to certain cities in Iran in recent days.
Since Thursday, groups of protesters have held protests in several cities across the country to voice their anger over rising prices, unemployment and corruption.
"In recent days' unrest, the enemies of Iran got united with all the tools they had including money, weapon… to cause harm to the Islamic system," the Leader said during a meeting with a number of people whose family members were martyred during the Iraqi war against Iran in the 1980s.
"I have something to say about these issues [recent protests] and will speak with our dear people at the proper time," he added.
He also said that the nation's "spirit of courage, altruism and faith" is an impediment to the enemies' animosity.
Elsewhere, the Leader highlighted the sacrifices of martyrs during the Iraqi war against Iran during the Saddam regime.
"If the Ba'athist enemy could find its way into the country during the imposed war, we would be in a situation worse than the current situation in Syria and Libya," Ayatollah Khamenei stated.

NA/PA