DOE starting to promote 'waste separation' culture
February 7, 2018 - 10:38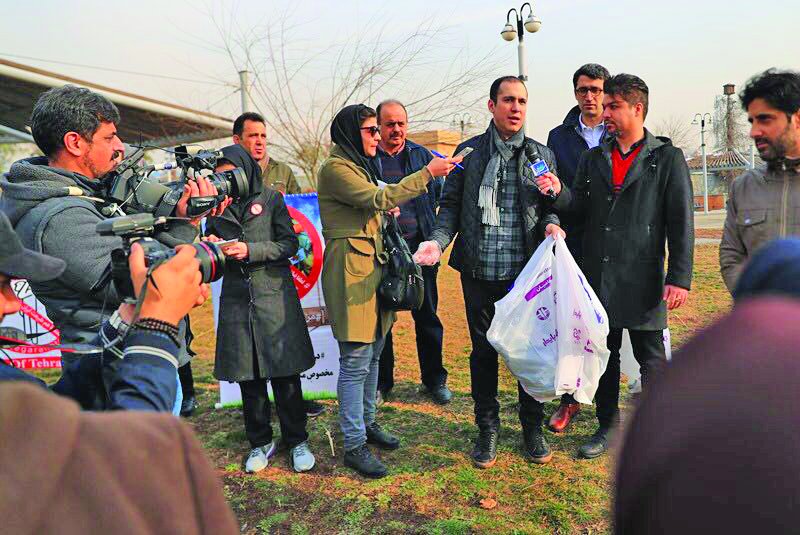 TEHRAN – By establishing special bins for collecting dry waste in every room of its own offices, the Department of Environment tries to promote the culture of separating waste at source.
"Waste separation is a principle and we cannot prescribe it to the public without implementing it ourselves," ISNA quoted Kaveh Madani, DOE's deputy director for international affairs, innovation and socio-cultural engagement, as saying on Monday.
Madani made the remarks on the special occasion of a Tehran's Pardisan Park cleanup event on Monday morning.
Some environmental NGOs and the employees of DOE participated in this cleanup.
Madani's earlier efforts led to the ban of bottled water at the DOE offices and all other organizations affiliated with it nationwide. This cleanup and waste sorting issue follow his previous attempts to promote the notion of "Starting with ourselves," and is based on a campaign which he has given the name of "Wasteless" to.
The deputy head of environment highlighted that the campaign will continue its work till April 2 (Nature day), hoping that it can influence the public and hence the environment.
This campaign teaches our officials and managers that enjoying any positive achievement requires that "we start it with ourselves" said Madani.
Describing the role of people in developing the environment as "irrefutable," he concluded that "Even if the environment has been degraded by the administration, it's not possible to restore and improve it without the cooperation of the public."
MAH/MG