The need to clarify speculations about death of environmentalist
February 13, 2018 - 21:0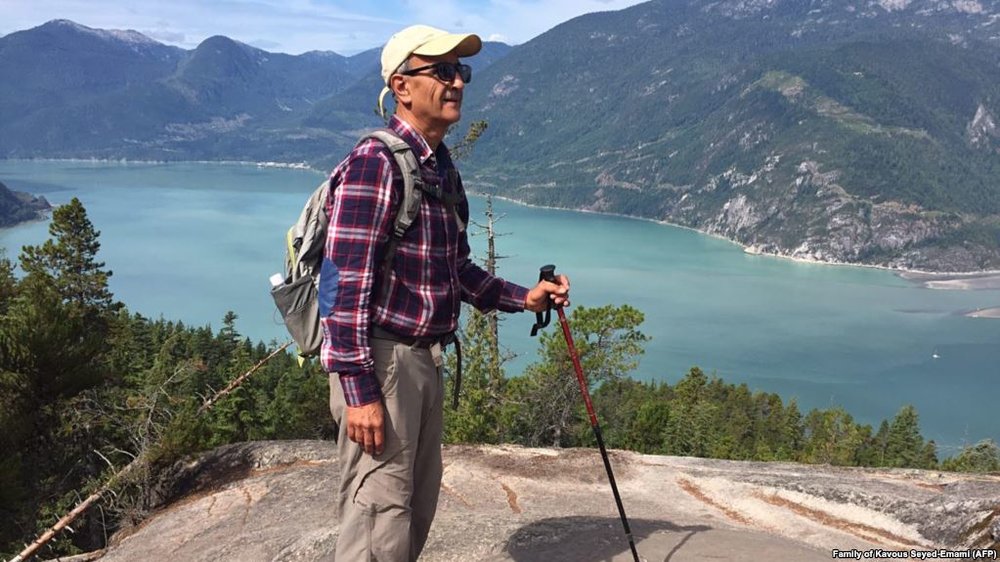 TEHRAN — Following the death of Kavous Seyed Emami, an environmentalist, in prison on February 10, the hashtag #freeIranianConservationist has gone viral in social media in Iran.
Seyed Emami, one of the founders of the Persian Wildlife Heritage Foundation, and six of his associates were arrested by the intelligence services earlier this month on allegations of spying. The other six conservationists, who are all well-known for their work in wildlife conservation, are still in prison.
The Judiciary announced that Seyed Emami, also a sociology professor at Imam Sadiq University, had committed suicide in his cell.
On Monday, footage from Seyed Emami's cell showing his last minutes, was played to a group of parliamentarians.
The MPs - among them National Security Committee chairman Alaedin Boroujerdi and the committee spokesman Naqavi Hosseini - who have seen the 8-minute video believe that Seyed Emami was preparing to kill himself.
However, they all agree that the Judiciary is responsible for the prisoners' health and the fact that an inmate has managed to kill himself is not acceptable and is a clearly a contributory negligence.
Moreover, it was reported on Sunday that Kaveh Madani, deputy head of the Department of Environment, had been summoned for explanation. Later on Monday, photos of Madani attending a meeting with German ambassador to Tehran Michael Klor-Berchtold was uploaded on the Department of Environment's official website. He also shared a live video on his Instagram account saying he was OK and attended the office. He also said that his email, twitter and telegram accounts are temporarily suspended.
Madani didn't confirm his arrest. However, he wished that those "real environmentalists" who are under arrest would be soon released and those who are committing any crimes, in every field, face punishment.
Environmentalists or spies
There is speculation weather it is possible for an environmentalist who is believed to focus primarily on protecting and safeguarding the environment act as a spy.
If the answer to that question is yes, and if there is any reasonable explanations as to why these people should be kept in prison, the public and their families have every right to know the truth.
Furthermore, the Judiciary must be accountable for the well-being of all prisoners, regardless of their crimes.
There is a possibility that the conservationists have unknowingly and unintentionally committed a crime. However, isn't it the Judiciary's responsibility to conduct closer surveillance on NGOs or even teach such people about the possible dangers of getting involved in espionage?
In case of Kaveh Madani, and the likes of him who are trying to serve this country, even the fake news of their arrest can lead to cynicism worldwide.
MQ/MG