U.S. repeatedly slapped in the face by Iranians: cleric
February 10, 2018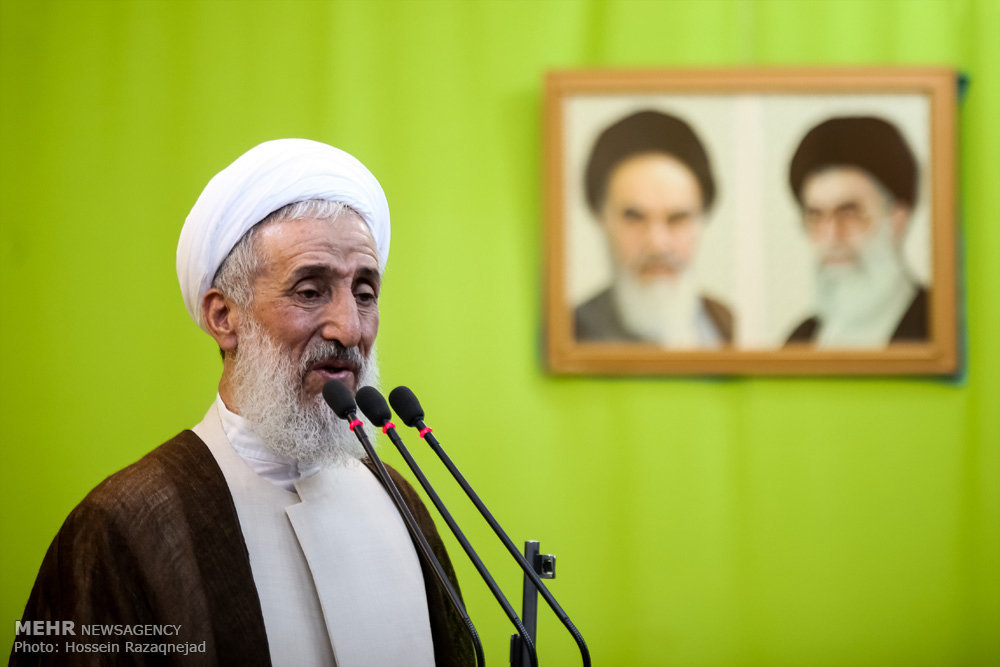 TEHRAN – Ayatollah Kazem Sediqqi, the interim Friday Prayer preacher of Tehran, said that the United States has been repeatedly slapped in the face by the Iranian nation, pointing to Washington's failures in the Middle East.
Addressing worshippers, Ayatollah Seddiqi said the U.S. and Saudi Arabia were defeated in Iraq, Syria and Lebanon but Iran achieved victories in the region under the guidance of the Leader of the Islamic Revolution.
He also expressed congratulations on the 39th anniversary of the victory of the Islamic Revolution and hailed the achievements of the revolution.
MH/PA