Uzbek FM meets Rouhani, Zarif
February 11, 2018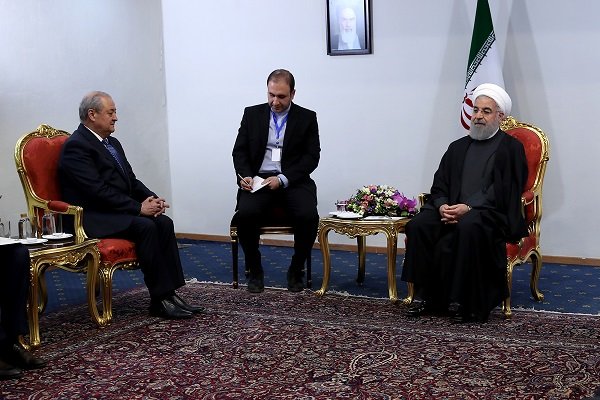 TEHRAN – Uzbek Foreign Minister Abdulaziz Kamilov on Saturday held meetings in Tehran with President Hassan Rouhani and Foreign Minister Mohammad Javad Zarif, according to the press service of the Uzbek Foreign Ministry.
The Uzbek foreign minister thanked the Iranian president for the meeting and the opportunity to discuss issues of the Uzbek-Iranian dialogue and conveyed the best wishes of Uzbek President Shavkat Mirziyoyev to Rouhani and the Iranian people, the report said.
During the meeting, the sides discussed prospects for the development of bilateral relations in the context of the implementation of agreements reached at the meeting of the two countries' presidents in Astana on September 10, 2017.
They sides also exchanged views on a number of regional problems, including the situation in Afghanistan. The two sides noted the importance of joint international efforts to start settling the Afghan crisis politically.
The Iranian president supported the initiative by Uzbekistan to hold an international conference on Afghanistan under the title of "Peace process, cooperation in the field of security and regional cooperation on Afghanistan".
Other political and economic issues of mutual interest were also discussed at the meeting.
In Kamilov's meeting with Zarif, the two sides discussed the current state and prospects of bilateral relations in political, trade and economic, transport and communication, investment, cultural, humanitarian and other areas.
The two ministers reaffirmed their mutual interest in strengthening and expanding the Uzbek-Iranian relations in all spheres.
During the talks, a special attention was paid to the Afghan situation, including the agenda of the forthcoming international conference on the country.
Issues of cooperation within the UN, the Shanghai Cooperation Organization (SCO) and other international bodies also featured at the talks.
SP/PA