Akbar Radi's play on Literacy Corps on stage in Tehran 
February 21, 2018 - 18:37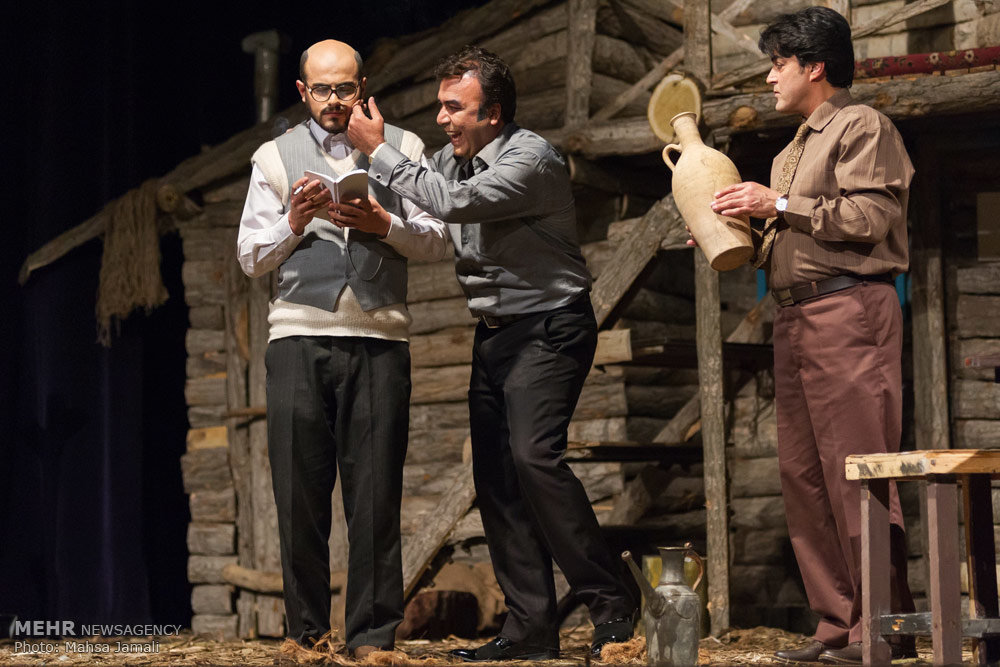 TEHRAN – "Sing in the Mist", a play by foremost Iranian writer Abar Radi about a number of uncultured teachers from the Literacy Corps in Iran, is currently on stage at Tehran's Sangelaj Theater. 
Masud Tayyebi is the director of the play that tells the story of several soldiers who are assigned to work in the Literacy Corps program, which was implemented in remote Iranian villages from 1962 to 1979. However, the soldiers begin to exploit the villagers.
"The play reviews the problems deeply rooted in our educational system and reveals the reasons behind the lack of cultural growth," Tayyebi told the Persian service of Honaronline on Wednesday.
Reza Bahrami, Behruz Panahandeh, Kahbod Taraj, Soheil Saei and Mair Adlparvar are among the main members of the cast.
The play will be on stage until March 16.
Photo: Thespians perform "Sing in the Mist" at Tehran's Sangelaj Theater. (Mehr/Mahsa Jamali)
RM/MMS/YAW