"30,000 Years of Art" published in Persian 
February 21, 2018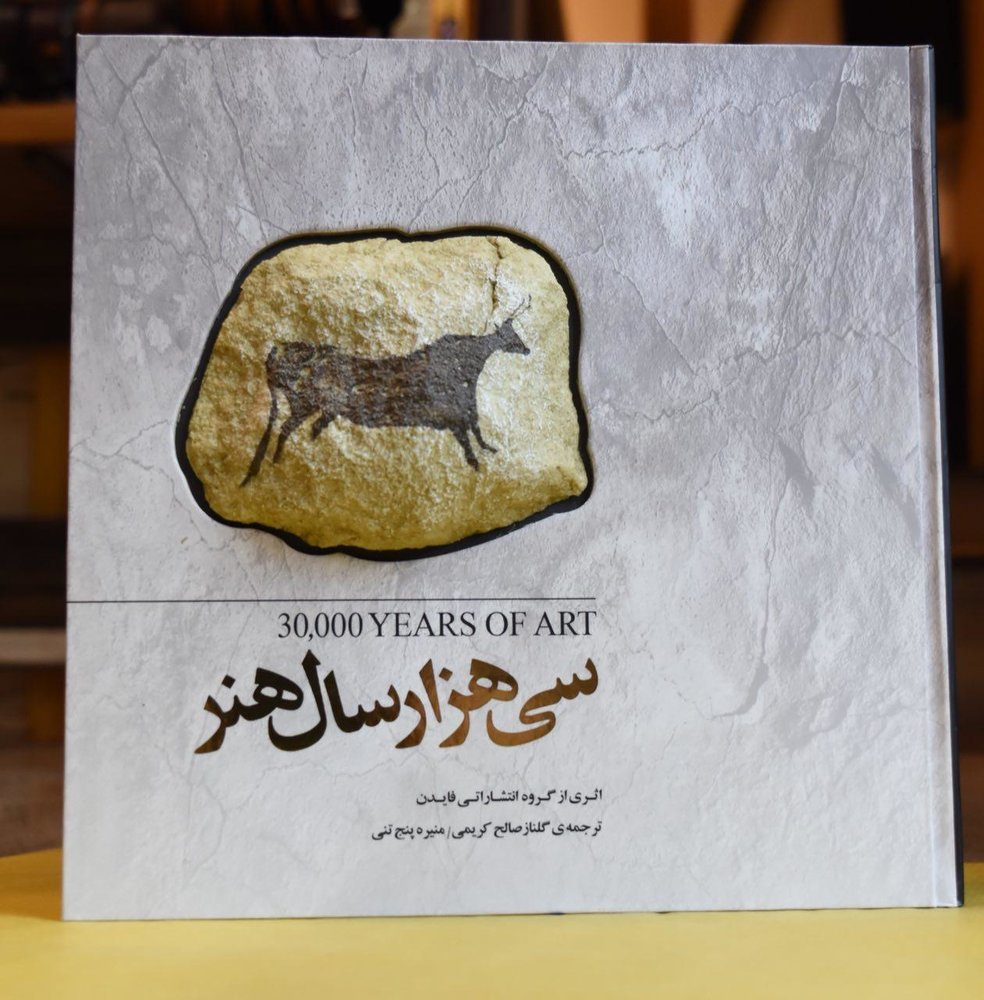 TEHRAN – The Phaidon Press' great book "30,000 Years of Art: The Story of Human Creativity across Time and Space" has been published in Persian in Tehran.
The Sepas Film and Graphic Art Workshop is the publisher of the book, which presents 1000 great works of art from all periods and regions around the world.
The book is scheduled to be unveiled and reviewed in a session, which will be held at Hamisheh Bookstore in the Shahrake Gharb neighborhood on Sunday.
Translators Golnar Saleh-Karimi and Monireh Panjtani and philosopher Mohammad Zeimaran will also attend the session.
The artworks have been arranged in chronological order for a general readership, said Phaidon Press, which published the original book in October 2007.
"Each work is accompanied by key caption information and a short text providing more information and explaining the art historical context," the publisher added.
Photo: A Persian copy of "30,000 Years of Art"
MMS/YAW