Zarif, Kerry met in Munich last month: New Yorker
March 3, 2018 - 21:5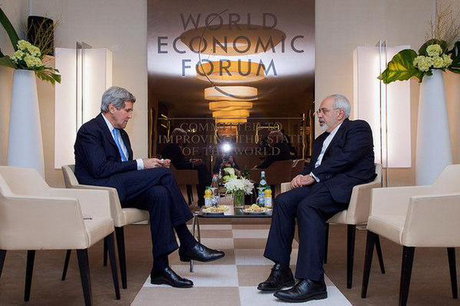 TEHRAN – The New Yorker has claimed that Iran's Foreign Minister Mohammad Javad Zarif and former U.S. Secretary of State John Kerry met privately last month on the sidelines of the Munich Security Conference.
On a piece published on Friday, the New Yorker said "Kerry quietly urged the Iranians not to abandon the deal or violate its terms, whatever the Trump Administration does."
Iran and six world powers, including the U.S., Britain, Russia, France, China and Germany, reached a historic accord in 2015 over Tehran's nuclear program.
Zarif and Kerry were leaders of the negotiating teams of Iran and the U.S. respectively.
MH/PA